Are Canon Lenses The Same For 7D vs 7d Mark II?
by Lauren
(Melbourne Australia)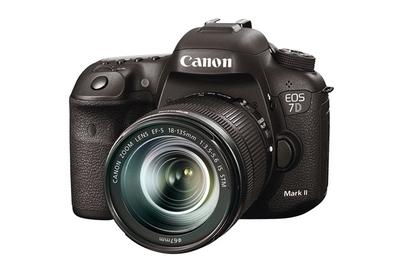 Canon 7D Mark II

Hello,
I have a canon 7D and want to upgrade to the Canon 7D MK2. Will the lenses I have for the 7D fit the MK2?

Hi Lauren,
Thanks for your question about lenses for your newer 7D Mark II. First of all, congrats for choosing a 7D Mark II. It's really a fine choice, being 5 years newer than your 7D. You'll like the added ISO sensitivity for shooting in dimly lit situations.

The quick answer is yes, your 7D lenses will fit your 7D Mark II. Both cameras use what is known as an APS-C sensor (or crop sensor). You're going to enjoy lots of upgraded features in the 7D MKII vs the original 7D.The new Canon 7D Mark II brings professional-level features and processing horsepower, Digic 6 vs. Digic 4 processing chip.

The original 7D used a 19-point, all cross-type AF focusing system, whereas the 7D Mark II uses a whopping 65-point all cross-type AF system.

Good Luck!
Bruce


CHECK PRICE ON 7D MARK II



Click here to read or post comments
Join in and write your own page! It's easy to do. How? Simply click here to return to Ask The Canon Geek.
Written by Bruce Lovelace
Bruce Lovelace on Google+