Best Cameras for Kids

None of them are Canon cameras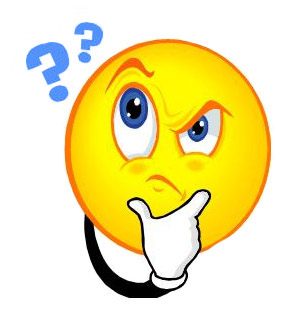 So, what are the best cameras for kids?  
Our children often want to be just like us and they like to copy what mom or dad is doing.
Getting interested in photography can have a lot of benefits for children.
Increased visual awareness of the world around them, an appreciation for textures, colors, and composition are all benefits.
You also have more confidence, better communication skills and higher self esteem as benefits.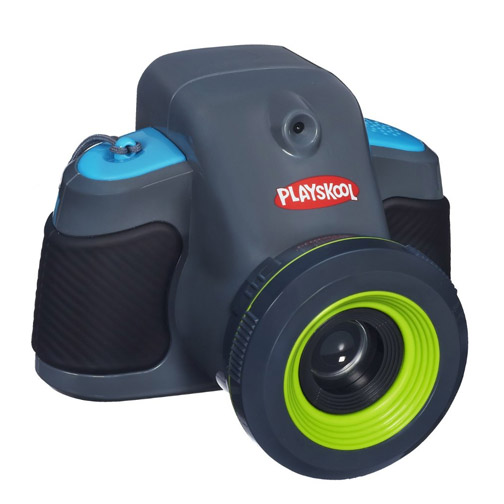 Digital Camera + Projector
On the surface of it, you might think it's just a matter of looking for a camera that is drop-proof, waterproof and generally kid-proof, and take good pictures.
If you are looking for a quick answer, you can just visit one of the kids digital camera reviews sites and you'll see which one they think is a top performer.
I'd encourage you to put a little more thought into, at least initially.  Asking the right questions is often more productive then looking for the quickest decision.
Are you expecting your child to be able to create great creative works of art?
Is the camera just a toy for entertainment, or more of a tool for teaching?
It's not the type of magic wand you use; it's the skill of the magician.
Perhaps unfortunately now more than ever, kids feel that they need to be constantly entertained to keep their interest.
One of the biggest disappointments for a parent giving their child a gift is when the child plays with a new toy for a few minutes, and then sets it down and moves onto something else.
You don't want that to happen when you buy your child a camera.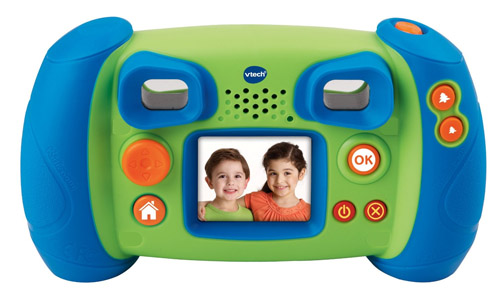 The brightly colored and easy to hold VTech KidiZoom camera for young children
Features the Best Cameras For Kids Should Have
1. Optional flash.  A simple on-off button would suffice.  The biggest complaint against kids cameras is the image quality they produce.  Poor quality is often due to motion blur in darker situations.
2. Bright LCD.  Another complaint against the typical kids camera is the LCD.  One of the appeals of digital photography is instant gratification of seeing the image you just captured on your camera.
3.  Games and special effects.  Not everyone will agree on this one.  Games that involve the photographs you've taken and special effects possibilites will add interaction with the photos
You, the parent, have the biggest impact on your child and how much value that will get from a kids digital camera.
The colorful, but poorly rated Lego camera for kids
Advice for buying one of the best cameras for kids
1. Have realistic expectations on the quality of images you'll get with a $40 or $50 dollar kids camera.
2. Take an active roll in your child's photography.  Be a supportive mentor. Research a few fun projects that you can work on together.
3.  Use a reliable source for reading the ratings.  Try a big retailer like Amazon, where the reviews are written by consumers, not professional camera reviews website bloggers.
Shoot more photos
Watch less TV
Bruce
Leave best cameras for kids  Go to Canon Camera Geek Home Page
Return to Canon's Best Cameras
Written by Bruce Lovelace
Bruce Lovelace on Google+