Canon 5Ds Rumors
UPDATED
Have you heard the latest Canon 5Ds Rumors?  It's another version of the 5D, a pro DSLR (and a variant, the 5Ds R that landscape photographers may drool over.)  Why?
Well, for one, the 5Ds will boast over a 50 megapixel sensor with a 61 point focusing system.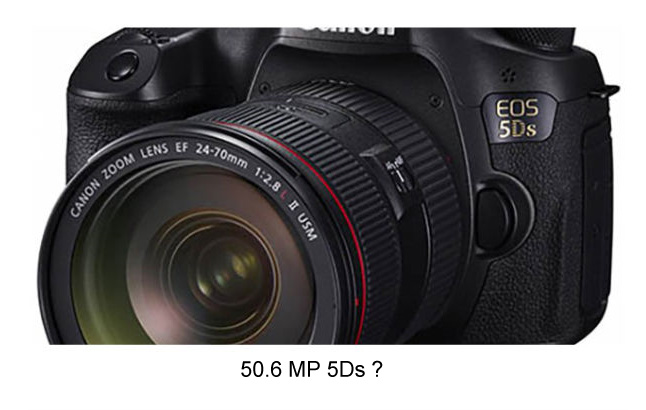 The new Canon will have 1.3x and 1.6x crop shooting modes, enhanced anti-flicker video, and a dust and rain sealed magnesium alloy body.
Surprisingly the highest ISO will be 6400, but the camera is intended for photographers who want enhanced detail abilities and more accurate color reproduction.
The 5Ds R version will not use a high pass filter, thus taking its detail capturing to a new level, perhaps at the expense of a little more moiré.
This new camera may be joined by a Canon 5D Mark IV, which will have the high ISO feature for handling those lowlight situations.  One of the surprises for me with the Canon 5D Mark III has been how much I now use super high ISO settings.
Noise was so objectionable in the earlier high ISO settings.  The noise performance in the 5D Mark II and my new Canon 70D are remarkable. It will be interesting to see how much difference the 5D Mark IV will make.
Stayed tuned Canon Geeks!
Bruce