Canon 6D as Webcam?
by Luke
(San Diego, CA, USA)
I see that Canon has released their EOS Webcam Utility Beta, but it doesn't seem like it works with the 6D. Is there any workaround to be able to use the Canon 6D as a webcam?

Hi Luke,
Thanks for asking about using your Canon 6D as a webcam. It's crazy, perhaps due to the Covid-19 restrictions, how many photographers are trying to use their Canon DSLrs as webcams. It is, by far, the most frequently asked question on Canon Geek right now.

With that said, I have no direct experience with using a DSLR for live feed. Here is one solution I found.

I'm fortunate enough to be able to use the built-in camera on my laptop for zoom and skype. The other option is to get one of the newer USB HD (stereo mic) live stream cameras on the market. They sell for around $50-70 and they're highly rated.

I'm just curious if you could share with our readers the exact reason you want to use your 6D as a webcam. Luke,Thanks so much for your inquiry!

Thanks so much,
Bruce






Join in and write your own page! It's easy to do. How? Simply click here to return to Ask The Canon Geek.
---


Bruce Lovelace is the publisher of Canon Camera Geek. Read more about him on the About Page. He also publishes how to articles and camera gear reviews at the Photography Tips website.
View some of Bruce's photos on Instagram  and Flickr.   Join the Tribe: YouTube. Visit the Canon Geek FaceBook Group. Bruce runs photo workshops and provides 1 on 1 digital photography coaching.
---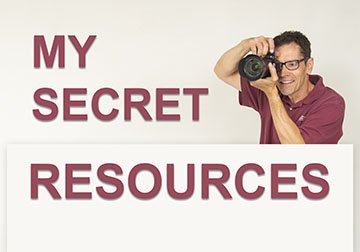 ---
---