Canon 7D with 8000 shutter count and 5 years old.
by Barbara
(California)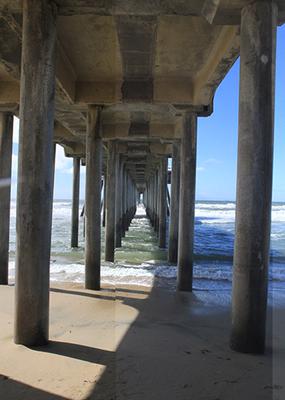 Split image #1 with Canon EOS 7D


We shot 100 images today and 4-5 of them look like a puzzle. The image is segmented and one part is lighter than the other. But the whole image is there.

Hi Barbara,
Thanks for your question about your Canon EOS 70D. Sorry to hear about your issue. I believe that you won't have to go trash your 70D and that it is repairable.

I vaguely remember another photographer having a problem like this and a firmware update solved the problem. It could also be an issue with the shutter sticking at fast shutter speeds. At faster shutter speeds the shutter is actually like a slit the travels in front of the 7D sensor and it may be a slight hesitation during exposure. It's possible a professional cleaning could solve the problem.

In either case, it's something I can't give you a definitive answer to. I have found the tech experts at Canon to be extremely helpful.

I was on the phone with them for about 30 minutes last week, regarding syncing my 70D to a laptop for use during a class on Basic Digital Photography that I am teaching at a local middle school. That's likely the third time in 2 years that I have used their expertise to solve a problem.

Canon customer service: (800) 652-2666

Please let me us how you make out. It may help another reader of the Canon Geek website.

Thanks,
Bruce



EOS 7D Accessories

Top Canon Cameras





Join in and write your own page! It's easy to do. How? Simply click here to return to Ask The Canon Geek.
Written by Bruce Lovelace
Bruce Lovelace on Google+