Canon EOS-M Series Lens Choice
by Terence Quinn
(Birmingham, UK)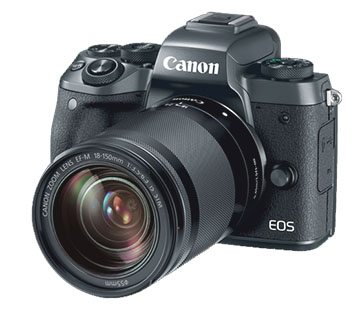 Canon EOS M5


Hiya Bruce,
Are there any plans to increase the lenses available for the Canon mirrorless system?

Hi Terence,

Thanks for your question to the Canon Camera Geek Blog. I sure hope so, but I think it will depend on how robust the sales of the Canon mirrorless camera bodies are. It's ton of design and cost to produce a new lens for any company, particularly such a large company like Canon. Canon has really lagged behind the competition in its development of mirrorless camera products, up until the M5 and M6 were introduced recently.

If you're the same Terry who wrote in before, good to hear from you. I do think the M5 is a really sharp camera and the lenses you have are a real good mix.
Lenses For Canon Mirrorless
You might consider going with an adapter for now if you are seeking more lens selection for your Canon mirrorless camera. It's hard to tell how long you'd have to wait before a new lens comes out. And, if it does, it easily could be overpriced for a while. Let me know what direction you go. The other readers of the site and I would love to hear your feedback if you expand your mirrorless lens options.
Cheers,
Bruce
Click here to read or post comments
Join in and write your own page! It's easy to do. How? Simply click here to return to Ask The Canon Geek.
Written by Bruce Lovelace
Bruce Lovelace on Google+