Canon Macro Lens EF100mm And 5d Mark II Compatibility
by Raymond
(Sydney NSW Australia.)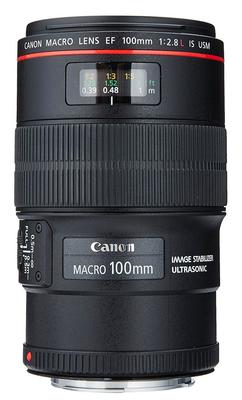 Canon EF 100mm Macro Lens

"will it work well with my 5d mark 2?"

Hi Raymond!

Thanks for visiting the Canon Geek website and thanks for your question. You've got two of Canon's capable tools for some fun and high-quality image capture.

Yes, the EF 100 macro lens and the 5D mark 2 are 100% compatible. Of course, the only way to see if you're going to get perfect sharpness is to use your specific 5D Mark II and your specific Canon EF 100 combination together.

Although both of these Canon products are more than a decade old, both will facilitate taking some great images. The 5D Mark II just celebrated it's 11th anniversary. The original Canon EF 100mm Macro was introduced in 2000 and the upgrade Canon EF 100mm f/2.8L IS USM Macro Lens was introduced in 2009. Whichever version of the Canon EF 100 Macro you have, the 100mm focal length is a great lens for shooting close-ups.

review of the Canon EF 100m f/2.8L
For an in depth review of the Canon EF 100m f/2.8L and a sample photo taken with the 5D Mark II and this lens go to
The Digital Picture
.
To see a video on a way to calibrate your micro focusing on the 5D Mark II watch this video on
Youtube
.
Have fun
Bruce
P.S. Here's my post, on the Canon Geek website about the
Canon EF 100mm Lens
.