Canon Rebel T6 Video Accessory
by Mal Johnson
(Layton UT)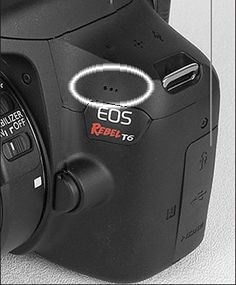 Tiny T6 Microphone


"Is there anyway to hook up an external microphone on the Canon Rebel T6? Whether you have to use an adapter or something.."

Hi Mal,
Thanks for your question about shooting video with the Canon 6t.

Unfortuneately, Canon made a big mistake in not including a jack for remote sound recording while shooting video with your Rebel t6. The tiny condensor microphones just don't do a good enough job for sound quality unless your voice, right next to the microphone, is all the sound you need.

I contacted my support friends over at Canon USA to confirm this and there is no work around. I really wondered why Canon designed the T6 as they did. I know the T6i is such a better camera (at twice the price). The t6 sensor is the older 18 MP and the processor is only a digic 4+.
Canon Rebel T6 Price
The T6 is really an affordable camera no doubt, great for those who have a limited budget for an entry level DSLR. At the time of this post you can get the T6 camera body for less than $340.
I know this isn't the answer you were hoping for. The best option for getting good quality sound is adding it in later with video editing software. I use Corel VideoStudio.
Thanks for visting my site.
Let me know how you make out.
Good Luck,
Bruce
RELATED TOPICS
Accessories for Canon DSLRs
Reviews of Canon DSLR Accessories on Amazon
Use of Tamron lens on Canon T6 (1300D) Camera
by Fenu k Abraham
(India)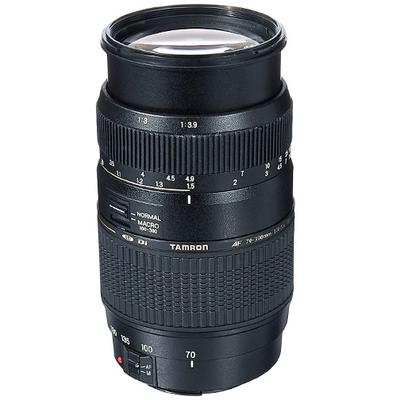 Canon 70-300mm lens for Canon T6 (1300D)


"Is the use of Tamron 70-300mm lens for canon 1300d cam cause any damage to it and reduce the picture quality?"

Hi Fenu,
Thanks for your question about the Tamron 70-300mm lens fitting on a Canon 1300D, known better in the USA as the Canon T6. I haven't heard of any compatibility issues. Tamron makes this lens in several versions, each specifically designed for different camera brands: Nikon, Canon, Pentax, etc. You should have no issues with damage. Fenu, you should of course be very careful when you mount your 70-300 lens on your 1300D, to be sure.

Sharpness and Image Quality
The Tamron 70-300mm lens is not a super sharp lens. It will have less picture quality than a non-zooming "prime" lens, but if you use good technique you shouldn't be disappointed. It's of average quality, but your standards for sharpness will be different may be different than mine.
It's a very affordable choice and mounted on a 1300D(T6) with the crop factor of 1.6x will give you lots of power for zooming in close to your subject. For the amount of money it costs, it's a good choice for your camera. It certainly won't be nearly as sharp as one of the
Canon L lenses
, like the
Canon 70-200
Canon T6 (1300D) Specs
-18MP APS-C CMOS sensor and DIGIC 4+
-9-point AF with 1 center cross-type AF point
-Standard ISO: 100 to 6400, expandable to 12800
-Wi-Fi and NFC supported
-Lens Mount:
Canon EF mount
Tamron 70-300 For Canon Cameras
-9 Groups, 13 Elements Lens Construction
-Rotation Type of Zooming
-9 Diaphragm Blade Number
-F/32 Minimum Aperture
-59 inch Minimum Focus Distance (1.5m) in normal setting
-37.4 inch (0.95m) in macro mode f=180mm-300mm range
Good Luck!
Bruce
Consumer Reviews of The Tamron 70-300 for Canon T6 (1300D)
Written by Bruce Lovelace