Canon sx40 Pictures Taken in 1:1 Ratio Instead of 4:3. Can They Be Changed To 4:3?
by Sandy K.
(St Cloud, MN USA)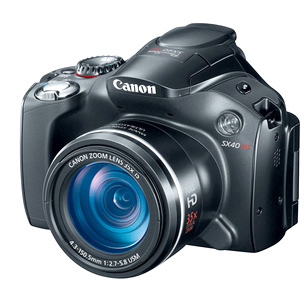 Canon sx40 HS Camera
"When on vacation and halfway through, somehow my Canon sx40 hs powershot got changed from 4:3 aspect ratio to 1:1 so half of the picture are rectangle and half are square. Is there anyway to change the aspect ratio so they are all 4:3"

Hi Sandy,

Thanks for your question about the Canon sx40 and whether you can change the square format back to the 4:3 ratio after accidentally setting your sx40 on square format.

The quick answer is yes, but you have to do it by using the cropping tool in software. In other words you can crop any square image to a 3:4 (or 4:3) ratio on your computer once you've uploaded them.

You can't go from the square image format to the 4:3 ratio in your camera once the original square format photos were take that way. When set to square format, your sx40 HS is only recording a square area of your camera's sensor.

I included a photo of a young pregnant woman up above to show you how a square image can be cropped using photo editing software. You will lose either the side portions of your image (if you want a 3x4 ratio, or the top and bottom of your image (if you want a 4:3 ratio).

Hopefully you have some extra room within your composition in most of your square photos that cropping your photos into a tighter composition doesn't make them unattractive. This does waste a portion of your sensor, but doesn't mean all is lost. In the workshops I teach, I encourage my students to sometimes leave a little extra room in their compositions just so they have the flexibility to crop afterwards to fine tune their photo in the perfect way. I used Photoshop for the cropping example above, but with any decent crop tool, you'll be able to set the dimensions to any ratio you want to achieve.

Here are some great examples of how a square format is a good choice for a pleasing composition. This is a link to my Instagram posts which are all square format. Square Photo Examples

Hope that helps. Feel free to comment.

Bruce


Join in and write your own page! It's easy to do. How? Simply click here to return to Ask The Canon Geek.
---


Bruce Lovelace is the publisher of Canon Camera Geek. Read more about him on the About Page. He also publishes how to articles and camera gear reviews at the Photography Tips website.
View some of Bruce's photos on Instagram  and Flickr.   Watch him on YouTube. Visit the Canon Geek FaceBook Group. Bruce runs photo workshops and provides 1 on 1 digital photography coaching.
---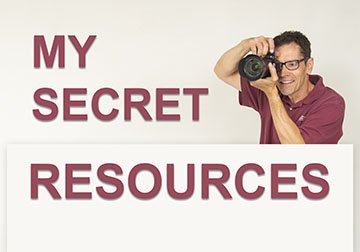 ---
---