Canon SX700 Camera on
Amazon Basics 60-Inch Tripod
by Cathy
(CT)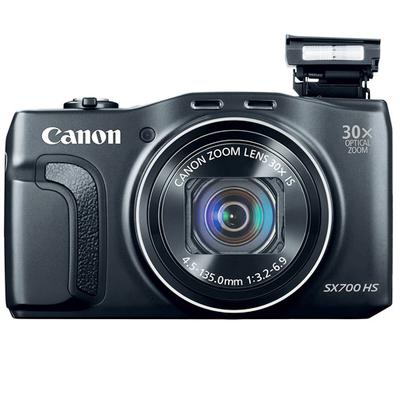 Canon SX700 HS Camera


"Can I use the AmazonBasics 60-Inch Lightweight Tripod with Canon SX700 HS? Or can you tell me what tripod I could use?" - Cathy

Hi Cathy,

Thanks for asking about the Amazonbasics 60-Inch Tripod and suitability of the Canon SX700 camera. The quick answer is yes.

There are few important factors based on your personal shooting style that should be considered and the more detailed answer about the Canon SX700/Amazonbasics tripod combination follows below. I also included a link at the end of this post to an article on the best tripods for under 50, which should be helpful to you and other readers.
Amazonbasics 60-Inch Tripod
The Amazonbasics is perhaps one the very most popular tripods of all time and gets great buyer review numbers. It's also one of the most affordable full-size tripods you can get possibly get your hands on. It does have some limitations.
The manufacturer gives its weight capacity at over 6 pounds and your SX700 only weighs about 1/2 a pound, so you're easily within its load capacity.
Amazonbasics Tripod Limitations
It's made out of cheaper materials (a lot of plastic) so it will have issues with durability if you don't treat it gently and use it within its limitations. It won't be as stable as an aluminum or carbon fiber tripod. It's fairly tall at 60 inches, but having the center pole fully extended doesn't give you great stability. Check out these
Stability Tips
.
The AmazonBasics tripod has a minimum height which won't allow you to get down real low for ground level shots (macro photography) for a creative low shooting perspective. This may not be important to you at all, depending on what you like to photograph. The Amazonbasics tripod legs can't be set at different angles. This is a helpful feature when you are shooting on uneven terrain. Again, this may be a completely irrelevant feature for you.
Amazonbasics 60 Inch Tripod - Best Features
*
You can't beat the price.
*
It's very light and easy to carry.
*
You can pan and tilt easily by using the long screwdriver type of handle. That's a necessity for shooting video.
You can also invest about twice as much money and get a much better tripod in the $50 range. If you're looking for an affordable tripod for occasional general use you can't beat this tripod at this price level. If you want more durability and a little more functionality I recommend you bite the bullet and invest in higher quality.
The Canon SX700
The SX700 has an amazing 30X optical zoom packed into a compact camera. This makes using a tripod important, as you can improve sharpness when shooting at your extreme telephoto zoom settings.
Remember to turn your image stabilization
OFF
when you're using a tripod. The 3.0 inch LCD screen is plenty big enough to compose and review your photos. The Canon SX700 also can record video at a 1080/p HD resolution, with a dedicated movie button to make it easy to shoot video in an instant.
The SX700 also has WiFi connectivity which is great for transferring and sharing images. It's so light that you'll never get any arm fatigue from holding it. The Canon digic 6 processor combined with the advanced autofocusing options (including face detection) make this a great camera for getting consistent quality results with your snapshots.
Cathy, please let me know how you make out. It really helps the other readers of the Canon Geek blog.
Good Luck!
Bruce
More Resources
Reviews on The Amazon Bascis 60 Inch Tripod
Best Tripods Under $50
Reviews on Other Canon Cameras
Written by Bruce Lovelace