This page may contain affiliate links that pay me a small commission. There is no cost to you. You can review the affiliate statement at the very bottom of this page if you want more information. As an Amazon affiliate Canon Camera Geek may earn a small commission from qualifying purchases, at NO added cost to you.

Canon t3i Sharpness Issues
with Canon EF 100-400 4.5/5.6 IS-II lens
by Uday
(California)
"I just bought the canon 100-400 4.5/5.6 IS-II lens and have an old T3i body. I have been using the 55-250 mm lens with the t3i for about 10 yrs and made the upgrade. I am having some focus issues using the t3i with the newer lens. Is it time to upgrade the body as well or is it just me not knowing what I am doing ? Some of the images on the AV mode are blurry with the 100-400 while I was test shooting in a store with the demo piece. Is the t3i too slow on shutter speed and auto focus for a 100-400 or does it have nothing to do with it ?

Thanks"

HI Uday,

Sorry you are having sharpness issues with a Canon EF 100-400 II lens mounted onto your Rebel t3i camera. The t3i was one of Canon's most successful cameras. Released over a decade ago in 2011, there are still so many t3i cameras around still being used. One of my old time favorites.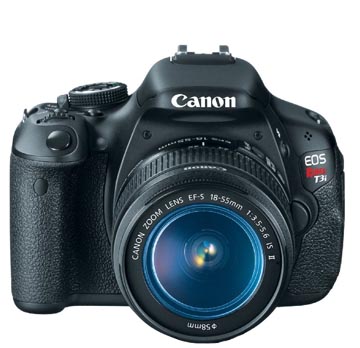 It is likely, as you guessed, a slow shutter speed that is causing blur from motion-not from focusing. The EF 100-400 is fully compatible with your t3i camera. Here is a post that explains the two main causes of unsharp photos:
Fix Blurry Photos
.
Fix Blurry Photos With Canon t3i and 100-400mm Lens
Without seeing a sample image or not knowing your camera settings, it is hard for me to give you a definitive answer to your question and help solve this issue. Is it possible you could send a photo or two, along with the camera settings that were used (f/stop, shutter speed, ISO)?
It is possible, but
VERY UNLIKELY
, that you had a bad copy of the EF 100-400mm 4.5/5.6 IS-II Lens. The Canon t3i does not support micro-adjustment of it's autofocusing system. Higher end Canon camera bodies, there is a micro auto-focusing adjustment to fine tune the sharpness between specific cameras and lenses.
The Image Stabilization (IS) setting can be used on your 100-400mm lens which can help with sharpness caused by slight camera movement (slow shutter speeds). Without seeing a sample image of the blur you are experiencing it is difficult for me to be sure what is causing the lack of sharpness.
Some might say that having such an amazing, modern lens like the EF 100-400 II is overkill for an older, less capable camera like the Rebel t3i, I say you should be able to take some great shots. I hope this helps. Feel free to provide the extra info and sample photo-you can email me directly-send to brucelovelace(at)yahoo.com.
Good luck,
Bruce
Canon Lenses
Canon 100-400mm Lens Sharpest Aperture
Canon 100-400 Image Stabilization