This page may contain affiliate links that pay me a small commission. There is no cost to you. You can review the affiliate statement at the very bottom of this page if you want more information. As an Amazon affiliate Canon Camera Geek may earn a small commission from qualifying purchases, at NO added cost to you.

Error Code 06 On Canon t3i
(Sensor Cleaning Error)
by Dave
(Lenoir City, TN)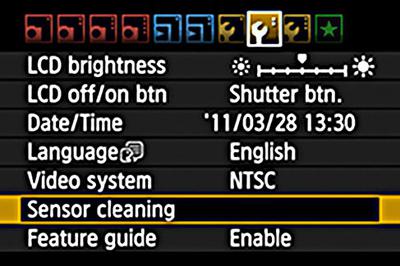 Canon T3i Sensor Cleaning
Went to clean sensor on my 600D/T3i. Got error message Err 06 that says "Self Cleaning Sensor Unit malfunction". How to fix?? Have tried most troubleshooting approaches suggested in net.
Can you help?? Thx.

Hi Dave,

Sorry to hear that you're having an issue with your Canon t3i and cleaning its sensor. Although it was released a long, long time ago in 2011, there are still a lot of t3i cameras being used by Canon shooters.


Rebel t3i Sensor Cleaning Fix
Dave, hopefully it's not interfering with your continuing to be able to use your t3i. At this point, you have 3 options.
1. REPAIR.
Probably not the best option since the repair might cost more than the camera is worth. If you love the camera, think of it as a repair like you'd do with your aging automobile. Cars break down and get fixed through out their lifetime. You can send your t3i off to an authorized Canon repair center and get it serviced with a clean up and a fix to the sensor cleaning function.
2. REPLACE.
Don't get me wrong. The t3i has been one of Canon's all time best sellers and most popular DSLRs, but it's ancient in terms of technology. You can save money by buying a newer used camera from a reputable dealer, like KEH (See the ads all over the Canon Geek website), or reward yourself with a new Canon. You've gotten a decade of use out of your t3i.
I can't recommend the
Canon 90D
enough. I upgrade from a 10D to a 20D, then to a 70D, and now to a Canon 90D and it's simple a remarkable value for superb performance. All of your t3i lenses will work on the 90D too!
3. ROUGH IT.
Keep using your t3i. If you're only getting an occasional dust spot showing up from your uncleaned t3i sensor, you can easily retouch the best images from your t3i that you want to use.
I hope this helps, Dave. Please let me know how you make out.
Thanks,
Bruce
Canon t3i
T3i Accessories