High Speed Sync 5Dsr And ST-E2
by Dan
(South FLorida)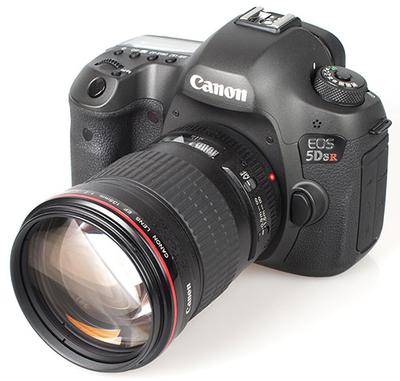 Canon 5Dsr
"Hello,

I find a strange thing happening.

While using my 5dsr camera and a 580ex II flash I find that pressing the high-speed sync button on my ST-E2 controller (sitting on my camera), in order to change the high-speed sync to regular sync (1/200) in my camera, (and then, back to high-speed sync) the flash (off camera) switches to Manual from ETTL spontaneously without warning, and I find myself having to check the underexposure frame and go to the flash itself and find it switched to Manual, then I have to press the MODE button for a couple of seconds, and then, it goes back to ETTL.

Please bear in mind that I'm using a ST-E2 module on my camera's hot shoe. This setup works very well most of the time, except when it does this switching (maybe 5-10% of the time.

What might be going on?

Most thankful for your answer, Dan"

Hi Dan,

Thanks for your question about the Canon 5Dsr and ST-e2 controller. Since I have never used this exact combination I can't comment on any of my own personal issues with communication errors between the two. Also, I have not heard of this situation arising with any of the other Canon Geek readers.

I'm sure it's frustrating and is definitely not acceptable to put up with.
Canon 5DSR-St-E2 Help
I'd recommend you contact Canon directly. When I've had issues in the past I've found them extremely helpful.
Good luck and let me know how you make out.
Cheers,
Bruce
Join in and write your own page! It's easy to do. How? Simply click here to return to Ask The Canon Geek.
Written by Bruce Lovelace
Bruce Lovelace on Google+