How Do I Calibrate
My Canon 750D (t6i) With My Lenses?
by Boston Paul
(Taiwan)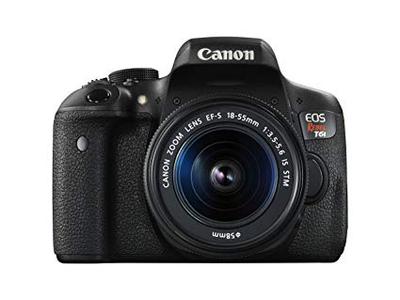 Canon t6i (750D)
"How do I calibrate my canon 750D with my lenses?"

Thanks for your question about calibrating your Canon lenses with your Canon EOS 750D, known as the T6i here in America. Hopefully, you're not experiencing any significant sharpness images to start with and you just want to make sure you get the ultimate in sharpness. I also recommend you make sure you are using the best technique for sharpness (outside of calibrating focus) with regards to camera movement, choosing the best focus spot, and shutter speed.

Here's a post from another blog I contribute to about the two major causes of blurry photos: Avoid Blurry Photos. That's a fine camera, by the way, and I'm sure you'll create some fantastic images with it combined with whatever Canon lens you use.

Rather Than give you a lengthy article to read here, I am providing you with two resources on calibrating focus to your 750D, T6i. First Canon has a short written tutorial which will give you a great starting point: Canon Lens Calibration T6i. You can buy special lens targets to photograph to help with your calibration, but I think using a wooden yardstick or measuring tape, at a 45 degree angle to the camera, works just fine.

Here's a 12 minute video on adjusting the micro focus. It's not on the 6ti-750D specifically, but it's done practically the exact same way: Micro Focusing Lens Adjustment

Thanks again,
Bruce

All Canon Lenses


Join in and write your own page! It's easy to do. How? Simply click here to return to Ask The Canon Geek.