How to Adjust Color Settings on Canon SX420 IS
by Sharon
(Utah)
"How to change the warm and cool settings on a cannon (Canon) sx420 IS

Hi Sharon,
Thank you for inquiring on how to adjust colors on the Canon SX420 IS. You have several ways of adjusting color on your SX420 IS camera. There are pre-set automatic white (color) balance settings, custom white balances, as well as adjusting color tone (warm-cool), all depending on the specific effect you're trying to achieve. How to set a custom white balance is in the manual, but I don't recommend it for beginning photographers.

Before you jump in, you might want to read this post I wrote on my sister web site about Color Balance.


How to Adjust White Balance
Here are the instructions directly taken from the SX420 IS Users Manual for setting the white balance to get the colors to look right when you take a picture.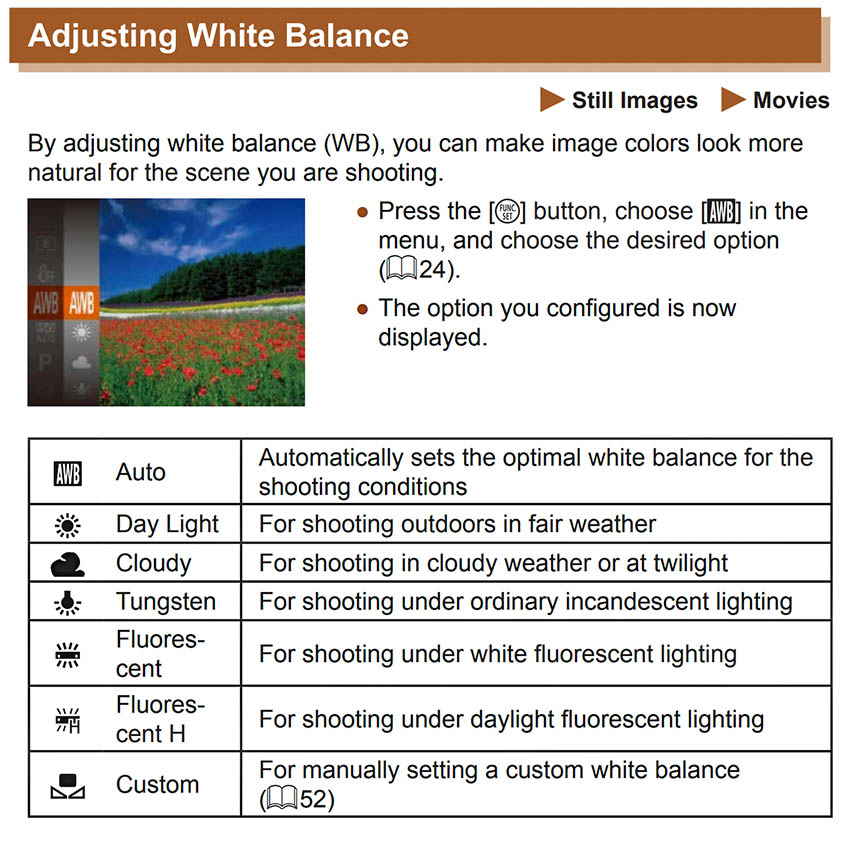 How to Adjust Cool-Warm Tone
Your question mentioned how to adjust to cool or warm tones, so I think this is what you were looking for: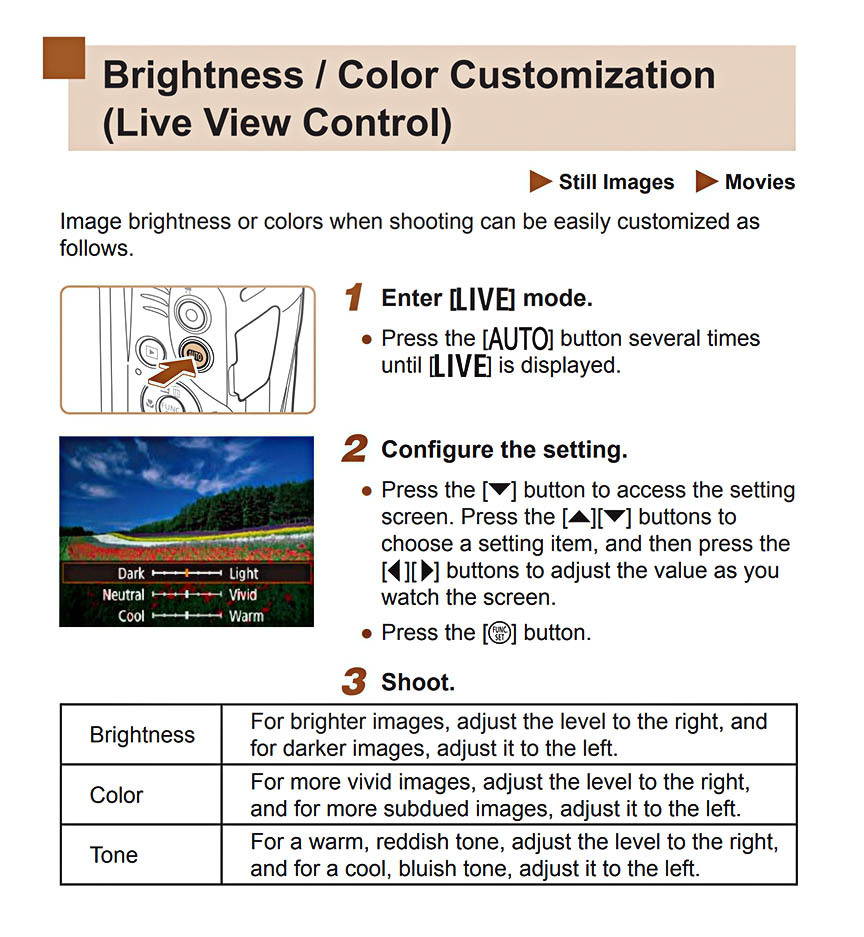 Please let me know if this was helpful. If not, let me know how I can better answer your question about adjusting the color of your SX420 IS.
Thanks,
Bruce