Lens Compatibility
On Canon T6 With a 28-70mm f/2.8 Lens
by Jen
(New York)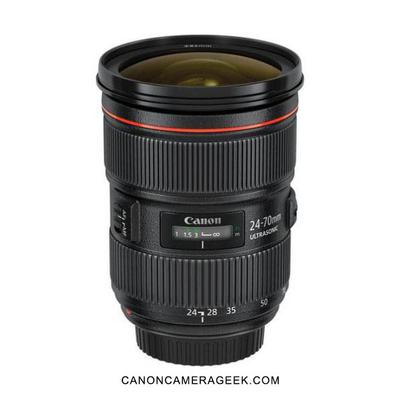 Canon 28-70 F/2.8 Lens


"Hello. My kid is a street photographer and her birthday is in July. I want to know before a buy her a new lens that it's compatible with the Canon Eos Rebel T6 she already owns. Do you know if this camera is compatible with the Canon EF 28-70mm F2.8 / 28-70 2.8 USM Lens? Thank you."

Hi Jen,

Thanks for your questions about what lenses are compatible with your Canon T6 camera and happy birthday to your daughter.

The Canon T6 (and the other Rebel cameras) are what's called APS-C "crop" sensors, meaning their sensors are a "cropped" or smaller version of the full frame Canon DSLR cameras. That means that usually photographers will match them up with the smaller Canon EF-S lenses, but you don't have to.

Canon Crop Sensor Lens Compatibility
The crop sensor cameras can take either the EF-S (smaller) Canon lenses or the full frame EF lenses, like the EF 28-70mm f/2.8 you asked about. The good thing about outfitting him with the EF 28-70 lens is that he could keep it and use it on a full frame camera in the future if she ever updated her camera down the road.
Canon 28-70mm Lens Angle of View
Mounted on the T6 camera, the 28-70 lens will give her an equivalent angle of view as a 45 to 112 mm lens, which is a good range for street photography.
That version of the 28-70mm has a maximum aperture of f/2.8. that makes it a fast lens, which is good for shooting in the natural existing light of the street environment.
RELATED POSTS
Here are a couple of articles relating to lens compatibility with cameras:
Canon EF versus EF-S Lenses
What is a Full Frame Camera
Hope that helps!
Bruce