This page may contain affiliate links that pay me a small commission. There is no cost to you. You can review the affiliate statement at the very bottom of this page if you want more information. As an Amazon affiliate Canon Camera Geek may earn a small commission from qualifying purchases, at NO added cost to you.

---
Live View EOS 80D
"Hi thanks for the Help. Perhaps you can help? I have everything enabled for Live View on my 80D and when I am in manual mode and shutter priority mode in Live View I can adjust settings (aperture & shutter speed ) and see the Histogram move as the screen gets lighter or darker (exposure simulation )....but that does not happen when I am in Aperture Mode under Live View... is it not supposed to as the other 2 modes mentioned do? Any Help? thanks"

Thanks for your question about manual and aperture priority settings with your Canon EOS 80D.

I'm not 100% sure I understand your question, but I'll try to answer. I wish I was there in person to see exactly what is happening as you are setting your 80D settings. When you're in manual mode each change you dial in when you change the aperture will change the exposure (and the histogram) because you're changing the size of the lens opening and the camera is not changing the shutter speed.

In Aperture priority, each time you change the aperture your 80D is AUTOMATICALLY changing the shutter speed to keep the exposure constant. In this case the histogram should not change.

Feel free to reply if this doesn't hep with your question about your 80D exposure settings and its histogram.

Bruce


---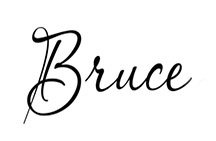 Bruce Lovelace is the publisher of Canon Camera Geek. Read more about him on the About Page. He also publishes how to articles and camera gear reviews at the Photography Tips website.
View some of Bruce's photos on Instagram  and Flickr.   Join the tribe of followers on YouTube. Bruce also runs photo workshops and provides 1 on 1 digital photography coaching.
---
---
---
---
---