Rebel XS Camera As a Webcam
by Jason Shannon
(Calgary, Canada )
"Can you tell me if it's possible to use my old canon EOS rebel xs dslr as a webcam?"

Hi Jason

Thanks for asking about using your Canon Rebel XS as a webcam. It's a popular question. The Canon Geek website has received more questions on the topic of using existing Canon digital cameras as webcams that any other question.

The Canon Rebel XS doesn't the ability to record video
The Rebel XS was a capable digital camera at the time of its release in 1993, but is essentially a dinosaur at this point in digital camera features and abilities.
I don't know of anyone who has successfully pulled this off. Using regular digital cameras as webcams searches have a lot of high demand, but no supply for older Canons that I know of. Sounds like an opportunity for someone to figure out.Canon does make software for that works with many of its camera models, but the Rebel XS is not one of them:
Canon Webcam Software
.
CANON CAMERA WEBCAM SOFTWARE
EOS-1D X Mark II
EOS-1D X Mark III
EOS 5D Mark IV
EOS 5DS
EOS 5DS R
EOS 6D Mark II
EOS 7D Mark II
EOS 77D
EOS 80D
EOS 90D

EOS Rebel SL2
EOS Rebel SL3
EOS Rebel T6
EOS Rebel T6i
EOS Rebel T7
EOS Rebel T7i
EOS Rebel T100
EOS Mirrorless Cameras
EOS M6 Mark II
EOS M50
EOS M200

EOS R
EOS RP

PowerShot Cameras
PowerShot G5X Mark II
PowerShot G7X Mark III
PowerShot SX70 HS
The Canon Rebel XS is not listed as compatible to work with the Canon Webcam software.
Using a dedicated Webcam
Honestly, you'd be better of buying a dedicated webcam nowadays. They're super affordable and better suited to live streaming, video conferencing, and vlogging than retrofitting a Rebel XS for the same purposes.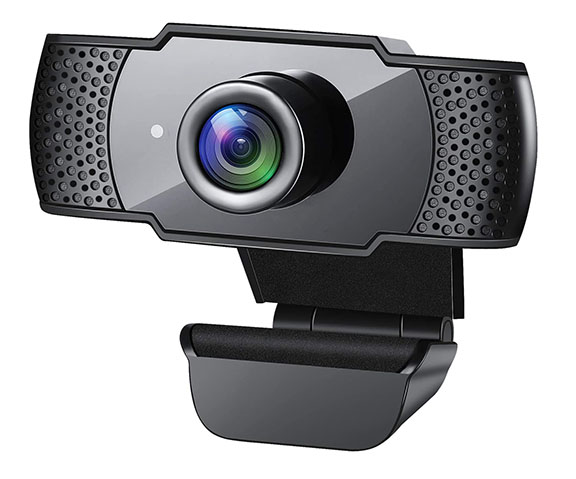 As just one example I've provided a link to a highly rate one on Amazon-just check out the
price
.
As an Amazon affiliate Canon Camera Geek receives a small commission from qualifying purchases, at NO added cost to you.
Jason, sorry this is likely not the answer you were hoping for, but using your Rebel XS as a webcam was a great idea on your part. It makes total sense to want to use camera gear that you already own for more than one purpose.
Best Regards,
Bruce
Ask The Canon Geek