Shooting SX720 HS in Continuous Mode
by Unknown Contributor
(Unknown)
MY PowerShot SX720HS has suddenly started to shoot in the "continuous" mode in all settings. Push the button and it takes six, seven eight pictures. How do I get it to take just ONE picture?

Thanks for your question about your SX720 HS being stuck in continuously shooting mode. Sorry for your troubles. Two possible solutions come to mind.

Either your shutter button has developed a short of some kind or it's possible you're accidentally in one of the shooting modes that uses continuous shooting automatically. From what you said, it sounds like it's happening in all your camera settings. Without seeing your camera it's hard for me to be sure.


Canon SX720 HS Shooting Specs
For the benefit of all the Canon Geek readers, here are some facts related to shooting continuously with the SX720 HS. The Canon PowerShot SX720 HS has an above average maximum continuous shooting speed of 5.9 fps. That's about a 1 frame per second advantage over the average for point and shoot cameras of the same kind.
Look for one of the following symbols on your SX720 LCD display.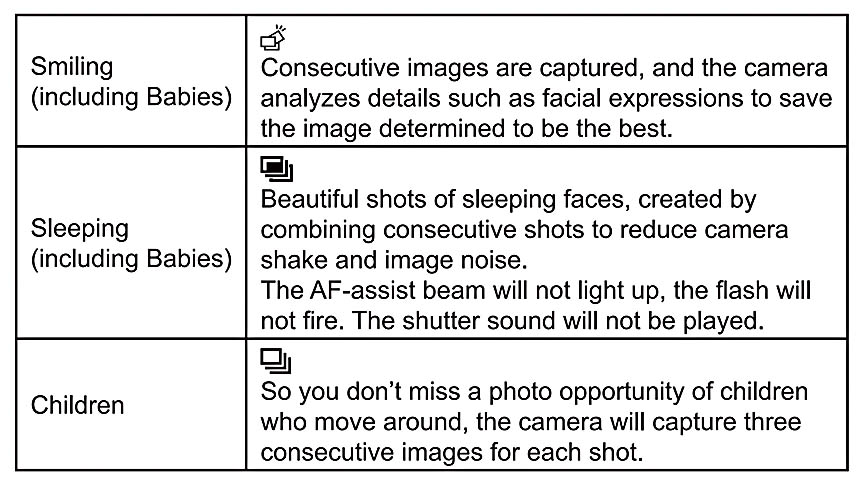 The SX720 HS will shoot continuously if it's set to
Sports Mode
.
In the AUTO modes, depending on the scenery it detects, continuous shots may be taken.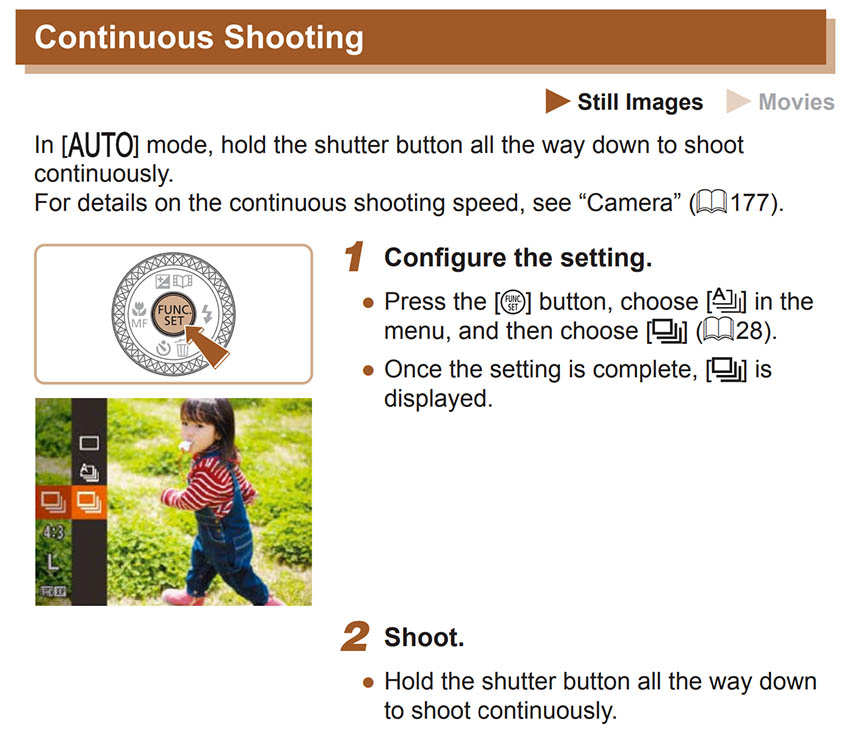 The SX720 HS is a great camera. If you purchased your SX720 HS when it was first released, it's unlikely still under warranty. Unfortunately, with cameras in this price range (less than $300), it's often too expensive to fix compared to their overall value.
Please let us know if you are able to solve this challenge.
Thanks so much,
Bruce
Best Canon Point-N-Shoots