Specific G1X Mark II Tips
by Terence
(UK)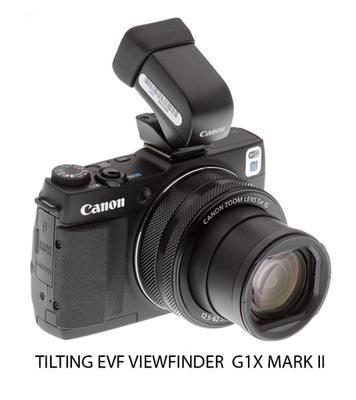 Canon G1X Mark II


"Hi Bruce,
do you have any photography tips specifically for the G1X mark ii, I recently bought one, but there isn't much in the manual about tips."

Hi Terence,

Thanks for your question on tips for using the G1x Mark II. Sorry for the delayed response as I was "off the electronic grid" for a week. My bride and I were shooting some photos in Austria and the Czech Republic-I was using my G1x Mark II in addition to my 70d.
TIPS FOR USING THE G1X MARK II
Most of the tips for using the G1X Mark II would be good for any camera with a similar sized sensor and processor, but here are a few that might be a bit unique to the G1X Mark II.
1.
Keep the ISO down. Although it has a nice big sensor, I've found that the high ISO settings give me a little more noise that I really want to have in my images, particularly once I go above ISO 400. That's not to say don't ever go higher than that. Sometimes it's absolutely needed, but I prefer not to have to mess with noise reduction afterwards.
2.
Shoot Raw. This is my own personal bias, but I shoot everything RAW format. It's one of the reasons that I bought the G1X Mark II in the first place, for the ability to process the RAW data in a variety of ways as well as having a whole lot more latitude in adjusting overall exposure.
3.
Flash photography. Avoid using the G1X Mark II pop-up flash unless you have to. Like other similar point and shoot cameras, the pop-up flashes usually give you unpleasant shadows, I'd rather shoot with natural light, using high ISO settings, or use my 270EX II flash. I don't do a lot of flash photography, Terence, but when I do the like the extra power and bounce ability of the 270EX II. Sometimes I even use a hot shoe extension cord and attach my 270EX II to that and I can aim the flash anywhere and get much better results.
Related G1X Mark II Links
Review of G1X Mark II
Extra Gadgets For Your G1X Mark II
Let me know if I can be of any further help.
Thanks,
Bruce
Written by Bruce Lovelace