This page may contain affiliate links that pay me a small commission. There is no cost to you. You can review the affiliate statement at the very bottom of this page if you want more information. As an Amazon affiliate Canon Camera Geek may earn a small commission from qualifying purchases, at NO added cost to you.

---
T8i Vertical video - how do I turn it off the auto rotate?
by John
(Seattle, WA)
Hello,
Thank you for reviewing this question. I am trying to just shoot with my t8i vertically and then play it back on a TV that is vertically oriented. IE, I don't want to camera to do anything clever, just shoot what it sees. There is an auto rotate function in the t8i which wants to be helpful and automatically rotates your vertical footage for a horizontal screen. The effect is that you get a narrow vertical stripe of video with lots of black space on the sides. Regardless of whether i turn this auto rotate off or on its other settings, it doesn't make a difference. same result.

Is there some setting I am missing?

Hi John,

thanks for your question on t8i video playback setting. Sorry that, as you mentioned (""the setting of off doesn't help.") I don't have any experience with the Canon t8i, but I'll try to give you some ideas. I did some research, but didn't find anyone else specifically addressing the same issue of cancelling auto-rotate when shooting video vertically with the t8i. I've done some vertical videos on my Canon DSLRs for YouTube shorts, but not a Rebel t8i.

If we assume the settings on the t8i will be very similar to perhaps the t7, t6, or other Rebels, you might broaden your searches using both Google and YouTube, using a few variations such as "Canon Rebel vertical video playback," or do a parallel search "how to set vertical (or auto-rotate) playback on Canon t7i."

Additional you might try a users group on Facebook that is dedicated to the Canon Rebel t8i, such as: https://www.facebook.com/groups/CanonT8i.

As a sidenote, on my 5D Mark III, I get a "CANNOT ROTATE" on the LCD screen when I try to set the rotate when I'm in video mode. On my 90D, even in video mode, when I've got a video thumbnail displayed on the screen, there is no response in the camera when I select the rotate function. It's likely that your t8i was designed the same way.

Be persistent with your search and try using one of the methods above to get your answer disabling the auto-rotate for shooting vertically on your Canon Rebel t8i. Hopefully, one of the Canon Geek readers might be some help too.
Hope that helps,
Bruce
Join in and write your own page! It's easy to do. How? Simply click here to return to Ask The Canon Geek.
---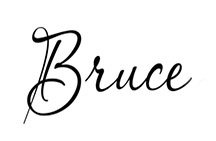 Bruce Lovelace is the publisher of Canon Camera Geek. Read more about him on the About Page. He also publishes how to articles and camera gear reviews at the Photography Tips website.
View some of Bruce's photos on Instagram  and Flickr.   Join the tribe of followers on YouTube. Visit the Canon Geek FaceBook Page. Bruce also runs photo workshops and provides 1 on 1 digital photography coaching.
---
---
---