Trouble Shooting-Canon t3i Repair
by Tony
(Searcy, AR)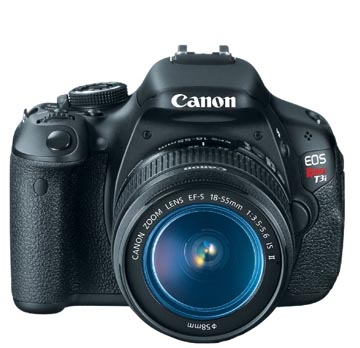 Canon Rebel t3i Front


"I have a Canon EOS REBEL T3i 600D camera that is about 5 years old. I keep it clean and in the bag and in the house. I have two lenses, a 18-55mm and a 55-250mm, with both lenses when I try to take a picture I get error code 1, lens not communicating. It will take a picture with no lens or with the lens not fully engaged. I cleaned the contacts and tried a few sequence of events methods I found on the internet but nothing seems to work. Fully engaged lens equals no picture. What to do?"

Thanks for your question about the t3i Tony. It was one of Canon's best designs for an entry level DSLR.

It's not a problem with either of your lens, so it must be the camera.The nearest authorized Canon repair center can be found here: Find Canon Repair Center. I've had two different bodies and two different lenses worked on over the past several years and Canon's service is top notch. It aint cheap, but it's worth it. Cameras are a little like cars and they occasionally need maintenance work. A firmware update does wonders for all kinds of ailments. I believe Canon is still servicing t3i cameras, but you need to check with them.

Please let me know how you make out.

Good Luck,
Bruce

Canon Rebel t3i Camera


Join in and write your own page! It's easy to do. How? Simply click here to return to Ask The Canon Geek.
---
---
---

Bruce Lovelace is the publisher of Canon Camera Geek. Read more on the About Page. He also publishes how to articles and camera gear reviews at the Photography Tips website.
View some of Bruce's photos on Instagram  and Flickr.   Watch him on YouTube.  Bruce runs photo workshops and provides one on one digital photography coaching.