Which Camera Type To Replace
Canon SX50 HS Bridge Camera?
by Shari
(Kentwood MI)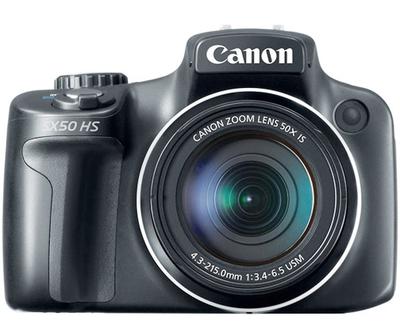 Canon SX50 Superzoom


I'm devastated that my (Canon Powershot) sx530 HS quit working. I've started to look for a replacement but am overwhelmed.
I liked the 50x zoom and WiFi /phone connection and built in flash.
It was good for still images....but my pics of my kids playing sports were often blurry.
This is the most advanced camera I've owned, so looking at this type vs dslr vs mirrorless is super confusing.
My 530 powers on but the lens won't come out, so I can't use it.
I wasn't planning on purchasing a new camera at this time so my budget is limited. Any suggestions?

Hi Shari,

Sorry for your loss but thanks for your question about replacing your Canon Powershot SX50 HS with a DSLR versus a mirrorless camera. Just from the information you've shared with me, I think you'd be best replacing you SX50 HS with a new one.

The Canon SX50 was first released by Canon in 2012. That's ancient, in digital technology terms, but if you really like it you can get a new one for around $180.

That's a serious bargain if you don't mind the "outdated" features. Those Canon ultra-zoom bridge cameras have been very, very popular because of their extraordinary zoom ranges without having to buy extra lenses.

Another option, instead of buying another Powershot SX50, would be to go with a slightly more modern version of the SX50 and get yourself a Canon SX60, released in 2014. You'll go up in price, but you also go up in sophistication. Taking that one step further the SX70 (around $450) is extremely capable, advanced, and the video is so much improved over previous offerings.

All of these options gives you the ability to shoot sports with great frames-per-second shooting and incredible magnification with their super zooming lenses. Your blurry photos are most likely due to shutter speed control. At those high zoom magnifications, you must have very, very fast shutter speeds to freeze the action. If you send me a few sample photos to: bruce (at) canon-camera-geek.com. I could help you more with that.


Canon Superzoom vs traditional DLSR
The saying "you get what you pay for" is certainly true and if you pay more to get a traditional type of DSLR you'll get a much bigger sensor and better quality. The big downside is you won't have much zooming magnification without spending a bunch more on a powerful zoom lens.
Canon DSLR vs mirrorless
I wouldn't recommend mirrorless to you. Although that is the trend nowadays. The division between mirrorless and DSLR is narrowing rapidly as the new DSLRs are designed to practically work in the same way as a true mirrorless camera.
Shari, please let me know how you make out-what you decide to do.
Good Luck!
Bruce
More on the Canon SX50 HS
Best Canon Cameras