Will an Old Canon Film Camera Lens fit on a Digital Canon Camera
by Craig Poorbaugh
(Mt. Pleasant, PA)
I have an older Canon FT-b camera. I have 2 spare lenses for it - a wide angle and a 300 X Zoom that I have used with the FT-b. Will these lenses attach to a new Canon Digital Camera?


Hi Craig , It depends on the specific lenses and the specific camera. They may fit, but they likely won't work as well together as digital lenses focus the light onto sensors differently than old time optical film lenses.

You might consider buying a moderately older Canon Digital SLR (DSLR) and lens combo from KEH or another used Canon dealer. You can get excellent and capable cameras and lenses for very affordable prices because there are so many on the market.

Good luck

KEH is listed on my Canon Gear Resources page.

Join in and write your own page! It's easy to do. How? Simply click here to return to Ask The Canon Geek.
---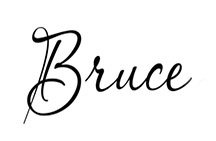 Bruce Lovelace is the publisher of Canon Camera Geek. Read more about him on the About Page. He also publishes how to articles and camera gear reviews at the Photography Tips website.
View some of Bruce's photos on Instagram  and Flickr.   Join the Tribe: YouTube. Visit the Canon Geek FaceBook Group. Bruce runs photo workshops and provides 1 on 1 digital photography coaching.
---
---