Yashura Macro Lens on Canon 60D
by Mike Lozano
(Des Moines, Iowa )
I recently bought a Yasuhara nanoha macro lens 5.1 and found out that it will not fit my canon 60d. What kind of lens converter will I need for it to fit?

Hi Mike,

I don't know anything about Yasuhara Nanoha macro lens 5.1, except that is a powerful 5x macro magnifying lens. It comes in mounts for different cameras and I know it comes in an EF-M mount but I don't know if it comes in an EF-S mount for your Canon.


Canon 60D sensor
The Canon 60D has the smaller "crop" sized, APS-C sensor and takes EF-S or EF lens mounts. You could get an Canon EF-M adapter to EF-S if you did indeed get the Canon EF-M mount version of the Yashura Macro Lens.
Here is a full post on the differences between
EF Versus EF-S
Lenses.
Good Luck,
Bruce
Canon 60D Accessories
Join in and write your own page! It's easy to do. How? Simply click here to return to Ask The Canon Geek.
---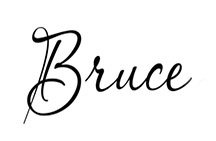 Bruce Lovelace is the publisher of Canon Camera Geek. Read more about him on the About Page. He also publishes how to articles and camera gear reviews at the Photography Tips website.
View some of Bruce's photos on Instagram  and Flickr.   Join the Tribe: YouTube. Visit the Canon Geek FaceBook Group. Bruce runs photo workshops and provides 1 on 1 digital photography coaching.
---
---