Best Canon Digital Camera Memory Card Prices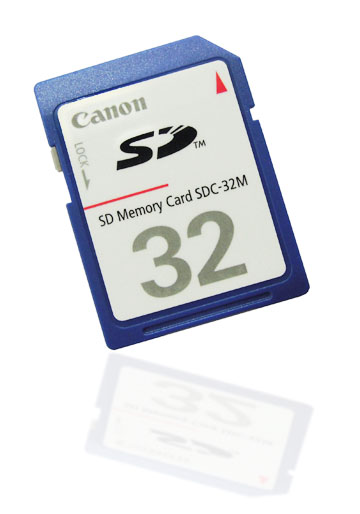 Everyone wants to know where the best Canon digital camera memory card prices are.
There are a couple of issues to pay attention to in addition to the cheapest price for any digital memory card.
Reliability, durability and speed are all important aspects that do come into play when looking at the prices of memory cards for digital cameras.
Reliability of Canon Digital Camera Memory Cards
Like any other Canon camera accessory, how valuable is a memory card if it has very limited reliability.  
For the most part, this is an issue that only shows up if a card has been physically abused or damage.   
Modern memory cards are solid state and have no moving parts.
Early on in the progression of memory cards were a device called micro drives.  
Literally they were tiny motor driven, spinning hard drives that had very questionable reliability.  
I knew several pro photographers who used them and I was astonished that they would take those risk with their photographs.
Microdrives were the first "memory cards" able to store 1 gigabyte of information.
Durability of Digital Camera Memory Cards
If you are only going to use a memory card once, like a disposable camera, then it does make sense to get the absolute cheaply priced card on the market.
If you want to use your card over and over again, and only lasts a few uses, then how much did it really cost?  Quite a bit more if you have to buy a replacement, wouldn't you say?
Speed of Digital Camera Memory Cards
If you are shooting video or rapid sequences of photographs you need to have a card that can be written to quickly.  If your card is too slow, it is of no value to you with the type of photography or video you are shooting.
Digital Cameras with small sensors produce small image files that don't take a long time to write to a card.  You can get away with cheap cards with slow write speeds in these instances.
Sources for Best Digital Camera Memory Cards for Canon
1. Local Office Supply Stores -  Office Max, Staples, Target, BestBuy
2. On-line retailers -  Amazon is my favorite for great prices on everything as well as a great return policy.
3. Discount stores like WalMart, KMart, and  Target
Shoot more photos.
Watch less TV.
Bruce
Back from Best Canon Digital Camera Memory Card Prices to Home Page
Written by Bruce Lovelace
Bruce Lovelace on Google+