Canon Camera Accessories


Gadgets and Add-on Equipment for Your Canon Cameras
Are you thinking of splurging on any Canon camera accessories? This article will help you narrow down to the right gadgets to add to your Canon equipment. You'll find links to specific reviews of Canon DSLR camera accessories, Canon Rebel accessories, and accessories for Canon lenses.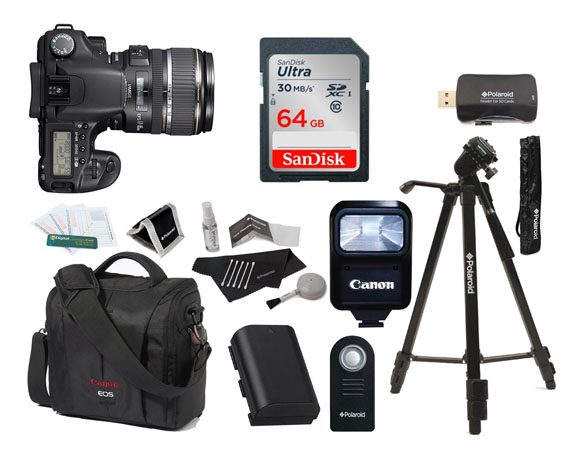 Collection of Canon Camera Accessories
Some people believe that you must stick with accessories made by Canon if you have a Canon camera.

Others will tell you that Canon accessories are over-priced. They contend that you can save money by buying non-Canon accessories.
So who is right?  They both are. If you are like me, you want the accessories that work the way they are supposed to and you don't want to waste money on them. Here's the deal. It depends on the specific piece of equipment.
As you read articles and product reviews here, you'll see I try to give you both sides of that coin to observe. Consider the range of camera gadgets and gizmos that are available and it can be overwhelming on which are best to get first. You can use the search box (top right) to look for specific equipment or look at the growing list below.
You can also ask me directly:  Ask the Geek.  Here are some of the articles about specific accessories for your Canon cameras.
Links to Specific Canon Camera Accessories: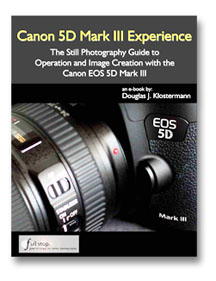 One of the most underutilized accessories that we can be guilty of ignoring is a book about your camera.
Sometimes the included manual comes up short in helping you get the most out of your technologically advanced digital camera.
There are many valuable Canon Camera Books that can help you maximize your ability to get great photos from your camera.  You can also learn about a camera before you buy buy reading on the Free Canon Camera Manuals.
One of the easiest forgotten accessories for the digital SLR is the lens filter. it is the single best way to protect your lens from dirt and scratches, fingerprints and moisture.
Second to the obvious accessories of an extra battery and a memory card is the need for on of the Canon tripods. A Canon cable release is a must accessory to use when you are using a tripod.
A common mistake is to forget that even the gentle push of the shutter button with your finger will cause some camera shake even when a tripod is being used. Should you use genuine Canon camera accessories or non-Canon-made accessories?
Well, maybe there is a bit of truth on both sides of the discussion. One of the first questions that may come to mind when thinking about an interesting accessory is if it will work on your Canon Camera.
There are instances when you will only want to use a Canon accessory and other times when it simply rally doesn't matter. We'll start and examine the first situation.
Here's personal story on when an alternative failed me. I was shooting our town's youth soccer league and I needed a second cable release for a second camera to shoot group shots.
I had one Canon rs 80ns, the Canon recommended accessory for my Canon 5d Mark III. I decided to save a few dollars and get an off-brand substitute to use on picture day for my second camera. Well, it worked okay, but it frequently sticks it the "on" position.
I saved a few dollars, but it was difficult to shoot rapidly. My assistant photographer wasted a lot of time between each photo to get the lock to release. Canon camera accessories include flash, batteries, camera bags, filters, memory cards, tripods, monopods and macro photography equipment.
There are some very affordable Canon Elph Accessories kits that a nice array of items to complete your photography equipment needs too.
The Elph accessories are just one group out of four of all the Canon Powershot Accessories and camera gadgets that are available to enhance your digital photography.
For the digital SLR accessory lover, I've written some thoughts about the many Canon battery grips that are available to Canon photographers.  Here are the links below.
Canon Battery Grips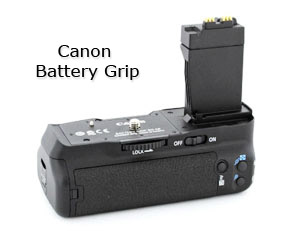 ---
Back from Canon Accessories to CanonCameraGeek HOME page
Long list of common DSLR camera accessories
Comments or questions?
Do you have a question about Canon equipment or do you have a comment to make about one of the gadgets you use for your Canon camera?

would you like to contribute a review of a Canon gadget that you've purchased?
What Other Visitors Have Said
Click below to see contributions from other visitors to this page...

Written by Bruce Lovelace
Bruce Lovelace on Google+