About Me
That's my photo. I tried to avoid adding the recommended "About Me" page. But I've been told I should have one. After all, the purpose of this web site is to help you, not me.  
I've been a professional photographer for over 30 years. I've been taking photos since 1969.
Canon Professional Services Membership
I've attained the Gold Level of Canon Professional Services membership. It's because of all of the Canon camera equipment I've purchased over the years.
I graduated with honors with a B.S. in Professional Photography from Rochester Institute of Technology. I'm not a very creative writer but I still try to get the information across without being too boring. I am serious about taking great photos, but I try to keep it light with a little humor too.
What's in my Camera Bag?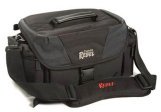 I just sold a few of my Canon camera bodies before posting this page. All my gear doesn't fit in once camera bag, not even close. This is what I own at the time of this update.  
I am down to having just 4 Canon cameras. I feel like a minimalist, but that will change. I have a 5D Mark III, EOS 70D, G1x Mark II, Canon EOS 20D. I also own a few lenses:  Canon 400mm f/5.6  Canon 70-200mm f/2.8 , two 24-105 f/4.0 lenses, 85mm f/1.8, Canon EF-S 10-18 f/4.5-5.6, Tamron 17-35mm f/2.8-f/4. 
I also have a lot of gadgets, gizmos, accessories, and thingamajigs like tripods, monopods, flash guns, studio flash, extension tubes, clamps, reflectors, and more.
Use the search box on the top right to find the good stuff on this site.

You likely came here because you are a photographer who has an interest in Canon cameras, lenses, accessories and alternative choices for equipment purchases. My name is Bruce Lovelace and I am a Canon Camera Geek. I don't attend the weekly meetings at the CCGA (Canon Camera Geek Anonymous) support group.
I do like to help people with choosing the best camera gear for their situation. I am not a technical tester of equipment. I like to read a lot of the technical test results and consumer reviews. I "play" a lot with equipment and then pass on the practical information to my readers.
I added "affiliate" links to this site to help pay for it.  If you click one of the links and end up purchasing something, I get a little financial "thank you" from one of those merchants. Right now they include ThinkTank Photo, Ebay, Amazon, and Adorama.
Thanks for your support!
About Me Facts - Unrelated to Canon Camera Geek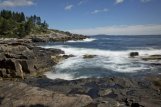 Acadia national Park, where I fell in love with rock formations as a young boy.

I wanted to celebrate at least 1 Philadelphia EAGLES Super Bowl victory before I died.
Woot! woot! The EAGLES are the 2018 Super Bowl Champions
My favorite TV shows growing up were Star Trek, Mighty Mouse, and Wild Wild West.
I am a Philadelphia Eagles fan.  All of the other NFL teams in the NFC East Division have multiple Superbowl wins. I am not greedy. I just wanted to celebrate and boy did we ever.  The celebration is going to last the entire year. 
I grew up watching Star Trek. I enjoy the reruns of the original episodes, the Star Trek movies, and even some of the spin offs like the Next Generation and Enterprise.
I have 3 sisters. They all have a brother, but I don't. I like corny jokes. I have a great marriage and 3 amazing adult children.I also am a nature geek. I take photo excursions out in the wild to test equipment. i have a lot of Accessories for my Canon DSLR Cameras.
That's enough about me. Watch less TV. Shoot more photos.

---