Canon RF 100mm Macro Lens

Image Stabilization Test
It was time that I did my own images stabilization test with my Canon RF 100mm macro lens. After all, motion blur is something we all want to avoid, right? Does the IS really work? The sample IS photo below partially answers that question.
Similar to my reluctance to adopting anti-lock brake technology in automobiles when it first came out, I resisted using the lens image stabilization feature of the newer lenses. I was wrong! 
I guess I'm just a natural skeptic who foolishly believed I could perform a task better as a human than some new-fangled technology breakthrough. Let's look at my first test of the image stabilization with the RF 100mm lens using a without and with IS comparison.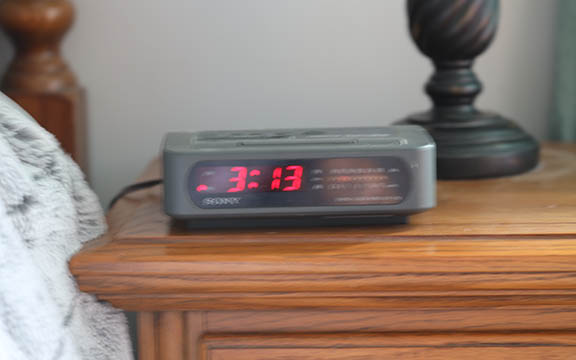 Without image stabilization - plenty of blur @ 1/2 second exposure


Quite a difference between the photo above, shot handheld without IS and the photo below, shot handheld using image stabilization.
With image stabilization - not razor sharp, but much sharper


I try to stay away from the geeky lens tests and I prefer to test lenses and cameras in real world situations like the with and without IS comparison above. 
To see a comparison of an example photo taken with using a tripod versus taken handheld with image stabilization, use your mouse cursor on and off the image below.
With your mouse positioned above the photo you're seeing the photo taken using a tripod. When your mouse is not above the photo you're seeing the photo taken  @ 1/5 second using IS.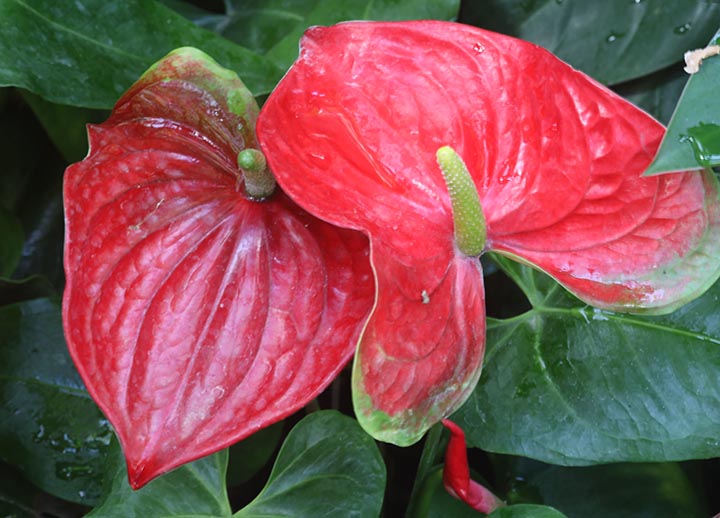 Both photos @ about 1/2 second exposure
With Image Stabilization versus no IS using a tripod
How does the IS work on the RF 100
The RF 100mm macro lens uses what's called "Hybrid IS." It compensates for both shift and angular camera shake when you're photographing macro subjects.
RF 100 Image Stabilization Benefits
SHARPNESS. The obvious benefit to using the IS on your RF 100mm lens is sharpness. You can get sharper handheld photos using slower speeds, but there are two additional, less obvious benefits of using IS.
APERTURE. Focusing is critical when doing macro photography because your depth of field is so very narrow. Being able to shoot close-ups with slower shutter speeds enables you to use smaller apertures. This dramatically improves your chance of getting your subject in clear focus
SPEED. No, not shutter speed, but rather quickness in composing. Setting up a tripod and adjusting it's precise position to compose your photograph takes time. Shooting handheld and adjusting your position is easy and much faster than moving your tripod, adjusting its exact height and angle of view.
In addition to the IS feature of the RF 100mm macro lens, there are other topics you need to know about. Check out these related posts on this lens.
RF 100mm lens Image Stabilization Summary
Does the IS on the Canon RF 100mm macro lens really give you 5 stops of stabilization? After all, that's what the specs say that Canon provides us with.
I don't know.
The right level of image sharpness, the lack of motion blur, is subjective for each photographer. Additionally, the closer you get to your subject (higher magnification) the less effective IS will be. The better questions to ask is if the IS is any good-does it work-in real world use. The answer to that is yes.
At 62 years old, my hands are not as steady as they were as a photographer in my 20s and 30s, but I was able to get very sharp photos up very close, with the 100mm telephoto at 1/6 second.
When I was a few feet from my subject I was able to achieve excellent sharpness at even longer shutter speeds. That clearly would never have been possible without the hybrid image stabilization of the Canon RF 100mm f/2.8 L lens.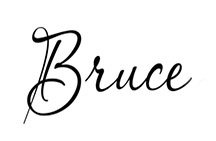 Bruce Lovelace is the publisher of Canon Camera Geek. Read more about him on the About Page. He also publishes how to articles and camera gear reviews at the Photography Tips website.
View some of Bruce's photos on Instagram  and Flickr.   Join the tribe of followers on YouTube. Bruce also runs photo workshops and provides 1 on 1 digital photography coaching.
---
As an Amazon affiliate Canon Camera Geek receives a small commission from qualifying purchases, at NO added cost to you.
---
---