What is the Best Canon Camera?
Canon Elph Camera


It's personal. The best Canon camera for you will be different than the best one for me.
This article has links to the different choices you have for choosing the right camera for you.
Here are some camera reviews with some thoughts to help you find the right Canon camera. Canon has models and price ranges to suit every photographer.
Size and price are the two factors that people consider first. They are important for sure, but it is helpful to take a realistic look at your current photography as well as what you want to shoot in the future.
Canon Camera Reviews
---
More of the Best Canon Cameras
---
Confused on which Canon camera should you buy?

There are hundreds of them, but which is the best canon camera? Consider which camera  format is going to be the best one first.
Want a  Point and Shoot? Here are some thoughts on the Best Canon Point and Shoot Camera. How about the best canon dslr?    A premium compact like the Canon g12, Canon g15 or G1X?
Canon is one of the biggest manufacturers of cameras and optics on the planet and you shouldn't just look at the most recently released.  You can get great deals on last year's model once it has "replaced" by the newest Canon mode in the same category.
Comparing digital cameras just from Canon can get confusing, let alone looking at all camera makers to find out which is the best digital camera.
Not sure where to start looking for the best Canon digital cameras?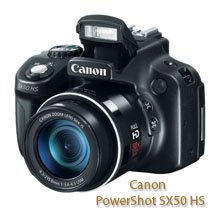 Watch this Video on camera formats.
For some digital camera shoppers, the technical specifications and the scientific test results are what they use to compare cameras.
I don't have the time, the testing equipment or the proper intellect to perform calibrated tests for color accuracy.
Some Canon camera users just want to buy the latest and greatest new camera release as soon as it comes out regardless of price.

The three main categories of Canon cameras to consider are the point and shoot, the compact and the DSLR. Point and Shoot cameras include the Canon Powershot and the Canon Elf Cameras. (The Canon "Elf" is a commonly misspelled term. It is actually Canon Elph).
The two most important considerations for most camera buyers are price and features. I add size as an important third factor if deciding what camera to buy. Price is usually the first thing people focus on when choosing a camera. This is unfortunate because I often hear people complain about their camera and the way it works.
Don't get me wrong. Price is very important. I always look at price. We are not as rich as Facebook's Mark Zuckerberg or Amazon's Jeff Bezos. It's just my opinion to ignore price comparisons when you are first looking to pick your best camera choice.

The Canon Powershot cameras are the best Canon cameras for beginners. They are very affordable and are big sellers for Canon for many reasons.

The Canon "g" series fall in between these other two groups in size, features and price level. Both the Canon g11, the Canon g12, the Canon g15 and the Canon g1X are called premium compact cameras.
These medium-sized camera can almost fit in the palm of your hand, your purse or a large pocket. The Canon "T" series are full-featured DSLR (Digital Single Lens Reflex) cameras that are extremely affordable, based on the features and quality.
The Canon T3 still has one of the best demands for buying because of it's price/quality ratio. The Canon Rebel T3i is a step up in quality, prices and features over the T3. The Canon 4ti is a commonly researched camera, but the correct spelling is Canon T4i.

The Canon 5d Mark iii, of course, is my personal favorite at this time when I write this article because it's my most recent and most expensive Canon Camera I've owned to date.
They are all part of the Rebel line of cameras that Canon makes and there are an infinite number of Canon Rebel Accessories available.Canon had some great cameras before digital photography technology advanced in the 1990s and gained so much popularity in the 2000s. 
Canon has been making cameras since 1935 The "Hansa Canon" was the standard and used a (Can you believe), Nikkor 50mm f/3.5 lens-Nikon is now Canon's biggest rival, but the Canon vs. Nikon argument is for another day.
Canon finally appeared on the consumer digital camera scene with the PowerShot line of cameras starting in 1996 and has progressed rapidly to become one of the leaders in digital cameras.
My opinions on the best Canon digital cameras are based on my personal preferences and shooting style.  Yours will be quite different, based on the type of photography you do, your experience as a photographer,  as well as the Canon camera reviews you read.
It's my hope that this web site gives you some insight on making a good decision and having a blast with your newly acquired equipment. Whether you are shopping for the best Canon camera, lenses, a Speedlite or other accessories. make it a fun process!
Shoot more photos.
Watch less TV
Bruce
Best Canon Camera Deal
Here is where you can get get some thoughts about a source to get the Best Canon Camera Deals.  I receive periodic emails from B&H Photo-video in New York as well as Amazon.
The video below does a comparison of different digital camera formats to help you determine what the best Canon camera is for you.
(Go back to the top of the page.)
The video was shot with my Canon 5D Mark III which does HD video. The grip on this camera has such a great feel to it.
I've purchased many cameras over the last 35 years and I was perhaps more excited about buying this camera than any other.
Best Wishes,
Canon Camera Geek
p.s. Related topics on Canon cameras:
Canon Waterproof Camera. Should you get a camera that can go underwater by itself or get underwater camera housing to put your Canon camera in? Here are you options for accessories for underwater cameras.
Canon Camera Books. You can learn a lot about a specific Canon camera by reading a book that gives you a different perspective than the camera manual that comes with your camera.
This could be a valuable tool in helping you choose the best Canon camera for your situation.
Back from Best Camera to Canon Camera Geek home page
Bruce Lovelace on Google+