As an Amazon affiliate Canon Camera Geek receives a small commission from qualifying purchases, at NO added cost to you.
What is the Best Canon Camera?
The Canon EOS R mirrorless camera is a great value


Let's be honest The best Canon camera for you will be different than the best one for me. This post will help you decide on the best format for your new Canon and has links to the different choices you have for choosing.
But let's dive in for a quick answer to your question on which Canon is the best camera for you.

Size and price are the two biggest factors that people consider first. Generally the bigger you go the more you spend. Size and cost are important for sure, but you also need to take a realistic look at how you want to use your camera right now as well as what you want to photograph in the future.

---
BEST CANON CAMERA FOR BEGINNERS
This is such a ridiculous large amount of camera gear for the price that if I didn't already have 3 Canon DSLR bodie I'd buy it myself. The "t" series of Canon cameras have been their most successful for sure with beginning photographers.
You get a little more if you get a t6i, but it's hard to justify the big price jump to get a t6i rather than a t6. The evolution of the Canon "t" series from one version to the next has not been earth shattering, but give Canon credit for continuously improving this series of very popular DSLR camera bodies.
Now that that we're up to the t7 cameras, the Canon t6 has become a great value.
The only shortcoming you have in the Canon Rebel t6 is its lackluster performance as a fast action sports camera. It only shoots at 3 frames per second. I shot the US tennis open about 10 year ago with a camera that only shot 3 fps and I got some great shots, but if you shoot a lot of fast paced sports you'll want more speed.
Here's a new guest post on what you should consider if you're a beginner when choosing your first Canon camera.
---
BEST CANON  FOR TRAVELERS
Travel cameras are all about size, weight, and versatility. Mirrorless cameras make the most sense. The first few versions of Canon mirrorless cameras were really lame. They really did suck.
Here's my post on Canon mirrorless cameras.
Enter the M5, M6, and M100 and you've got three great candidates for good traveling cameras from Canon. The M100 has a great sensor, but I personally like more dial controls on top of my cameras. They give me more of an experience of using a real camera.
If you looking to start with an affordable full frame Canon, consider the EOS R. Here's a helpful article on a good travel camera.
The M5 is the best of the 3 Canon mirrorless offering reviewed here, but the price tag is simply too high for many shoppers.
---
BEST ENTHUSIAST CAMERA 

The best Canon camera for photography enthusiasts has quality and versatility as the top top requirements. Technology has advanced so much that there's no reason for you to tolerate mid-level performance. The Canon 80D will give you top performance.
You want a camera that has outstanding image quality, versatility and expandability. A Canon DSLR is your only choice. Although the mirrorless cameras are coming along nicely, you want the large selection of lenses and accessories that come along with a DSLR
The 80D's dual pixel focusing system, the Digic 6 processor, the 24 MP sensor, and the Vari-angle touch LCD screen makes this camera outperform the expensive top professional DSLRs of only a few years ago. 
---
BEST CANON FOR SPORTS PHOTOGRAPHY

Action, wildlife and sports photography requires your camera ro have fast focusing and fast frame rates. You can either spend top dollar for a true professional camera like the full frame Canon 1D X Mark II or go with a smaller APS-C  sensor Canon like 7D Mark II the where it's easier to get frame rates up higher. 
I love my APS-C "crop" 90D camera for shooting sports.
The Canon 1D X Mark II can shoot at a blistering 14 fps and the 7d Mark II can shoot at a speedy 10 fps. The 1D X Mark II costs about 4 times more than the 7D Mark II.
Both of these cameras excel at fast accurate focusing because of the number of focusing points and the dual pixel technology. What about the Canon 70D as a solid sports camera? It's a little dated, but very affordable nowadays. 
Here's another post on options for a good Canon sports camera. It's in response to a reader asking about photographing gymnastics and basketball. Here's the link.
Just as important with wildlife, sports and action photography is having a fast lens that lets lots of light into your camera so that you can use super fast shutter speeds. With most of the situations you'll encounter your lens has to have a lot of magnifying reach for distant subjects.
---
BEST CANON CAMERA FOR PROFESSIONALS
The Canon EOS-1D X Mark II comes to mind at first, but surprisingly I'm not going to recommend it. Yes, you read that right. The Canon 5D Mark IV is about $22000 cheaper and is smaller and easier to handle.
I know the expanded grip is the ultimate proof that you're a shooting pro, but the performance of the 5D Mark IV and even the 6D Mark II for even less money are also superb. 
In this time of constantly improving technology, you'll never recoup the extra $2,000 or more to get one of the 1Dx cameras.
It's true that the 6D Mark II only has a 20 Mp sensor, but remember the megapixel myth. The full size sensor in the 6D Mark II gives you outstanding image quality.
---
CANON CAMERA REVIEWS
---
More "Best Canon Camera" Posts
---
Confused On Which Canon Camera You Should?

There are hundreds of them, but which is the best canon camera? Consider which camera format is going to be the best one first.
Want a  Point and Shoot? Here are some thoughts on the Best Canon Point and Shoot Camera. How about the best canon dslr?    A premium compact like the Canon g12, Canon g15 or G1X?
Canon is one of the biggest manufacturers of cameras and optics on the planet and you shouldn't just look at the most recently released.  You can get great deals on last year's model once it has "replaced" by the newest Canon mode in the same category.
Comparing digital cameras just from Canon can get confusing, let alone looking at all camera makers to find out which is the best digital camera. Not sure where to start looking for the best Canon digital cameras?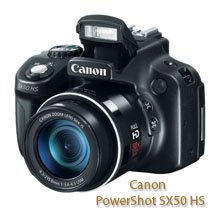 Watch this Video on camera formats.
For some digital camera shoppers, the technical specifications and the scientific test results are what they use to compare cameras.
I don't have the time, the testing equipment or the proper intellect to perform calibrated tests for color accuracy. Some Canon camera users just want to buy the latest and greatest new camera release as soon as it comes out regardless of price.
The three main categories of Canon cameras to consider are the point and shoot, the compact and the DSLR. Point and Shoot cameras include the Canon Powershot and the Canon Elf Cameras. (The Canon "Elf" is a commonly misspelled term. It is actually Canon Elph).
The two most important considerations for most camera buyers are price and features. I add size as an important third factor if deciding what camera to buy. Price is usually the first thing people focus on when choosing a camera. This is unfortunate because I often hear people complain about their camera and the way it works.
Don't get me wrong. Price is very important. I always look at price. We are not as rich as Facebook's Mark Zuckerberg or Amazon's Jeff Bezos. It's just my opinion to ignore price comparisons when you are first looking to pick your best camera choice. The Canon Powershot cameras are the best Canon cameras for beginners. They are very affordable and are big sellers for Canon for many reasons.
The Canon "g" series fall in between these other two groups in size, features and price level. Both the Canon g11, the Canon g12, the Canon g15 and the Canon g1X are called premium compact cameras.
These medium-sized camera can almost fit in the palm of your hand, your purse or a large pocket. The Canon "T" series are full-featured DSLR (Digital Single Lens Reflex) cameras that are extremely affordable, based on the features and quality.
The Canon T3 still has one of the best demands for buying because of it's price/quality ratio. The Canon Rebel T3i is a step up in quality, prices and features over the T3. The Canon 4ti is a commonly researched camera, but the correct spelling is Canon T4i.
The Canon 5d Mark iii, of course, is my personal favorite at this time when I write this article because it's my most recent and most expensive Canon Camera I've owned to date. They are all part of the Rebel line of cameras that Canon makes and there are an infinite number of Canon Rebel Accessories available.Canon had some great cameras before digital photography technology advanced in the 1990s and gained so much popularity in the 2000s. 
Canon has been making cameras since 1935 The "Hansa Canon" was the standard and used a (Can you believe), Nikkor 50mm f/3.5 lens-Nikon is now Canon's biggest rival, but the Canon vs. Nikon argument is for another day.
Canon finally appeared on the consumer digital camera scene with the PowerShot line of cameras starting in 1996 and has progressed rapidly to become one of the leaders in digital cameras. My opinions on the best Canon digital cameras are based on my personal preferences and shooting style.  Yours will be quite different, based on the type of photography you do, your experience as a photographer,  as well as the Canon camera reviews you read.
It's my hope that this web site gives you some insight on making a good decision and having a blast with your newly acquired equipment. Whether you are shopping for the best Canon camera, lenses, a Speedlite or other accessories. make it a fun process!
---
Best Canon Camera Deals

Mamiya 645
The best canon camera deals can sometimes come from where you least expect it.  
I started my portrait photography business in 1992 by buying used medium format cameras and related accessories form sellers on ebay. It was a little risky buying equipment that way, but I was just starting a portrait photography business and getting the cheapest price was the only option.
You can mix in some buying used equipment from a local used camera equipment retailer but they're almost all out of business now. the brick and mortar camera stores have all gone belly up.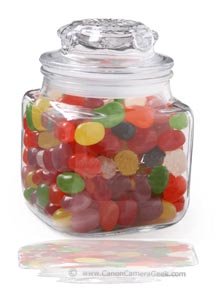 After a trade show in New York City, I visited B&H Photo and Video in Manhattan and I was like a kid in a candy store.
I got on the B&H mailing list and received their massive equipment catalogs for many years. Catalog shopping was both simple and fun.
The only think that was inconvenient was that they often required a signature for delivery of many of the photography items I ordered. Times have certainly changed. It was before on-line shopping exploded. Now my best deals on Canon cameras and accessories comes from Amazon.
I signed up for Amazon Prime. But here is my disclaimer. The prices on Amazon are always very good, but they are not always the absolute, bottom, very lowest price.  Pretty close, but not the absolute cheapest every time.
It's my favorite place to buy my camera equipment as well as a lot of other regular house hold products as well for several reasons:
The return policy is outstanding for any product that doesn't meet your expectations.
The delivery time is ridiculously fast.  Sometimes I order in the morning and my order arrives the next day.
I can study the reviews and opinions of the product written by lots of other buyers.
Free two-day shipping on most items because I enrolled in Amazon Prime
If you are strictly looking for the cheapest price on Canon cameras and accessories, there are sites like Pricegrabber.com that search for prices from various online digital camera retailers.
Best Canon Camera Format 
The video below does a comparison of different digital camera formats to help you determine what the best Canon camera is for you.
(Go back to the top of the page.)
The video was shot with my Canon 5D Mark III which does HD video. The grip on this camera has such a great feel to it. I've purchased many cameras over the last 35 years and I was perhaps more excited about buying this camera than any other.
---
Keep shooting your Canon!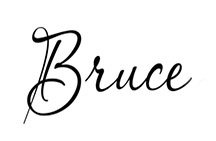 Bruce Lovelace is the publisher of Canon Camera Geek. Read more about him on the About Page. He also publishes how to articles and camera gear reviews at the Photography Tips website.
View some of Bruce's photos on Instagram  and Flickr.   Join the tribe of followers on YouTube. Bruce also runs photo workshops and provides 1 on 1 digital photography coaching.
---
p.s. Related topics on Canon cameras:
Canon Waterproof Camera. Should you get a camera that can go underwater by itself or get underwater camera housing to put your Canon camera in? Here are you options for accessories for underwater cameras.
Canon Camera Books. You can learn a lot about a specific Canon camera by reading a book that gives you a different perspective than the camera manual that comes with your camera. This could be a valuable tool in helping you choose the best Canon camera for your situation.
---