Canon R7 High ISO Sample Image
Here's an example of a photo taken with the R7 camera using very high ISO setting of 2000. Despite the tiny size of each of the 32,000,000 pixels on the R7 sensor, the image is quite usable. The iomage file is 1764 pixels wide.

Exposure was f/6.3 and 1/500th second to eliminate any motion blur.
ISO set to 2000 to get a proper exposure.


You can return to the complete post on the high ISO performance of the Canon R7 here.

---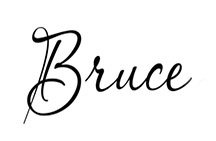 Bruce Lovelace is the publisher of Canon Camera Geek. Read more about him on the About Page. He also publishes how to articles and camera gear reviews at the Photography Tips website.
View some of Bruce's photos on Instagram  and Flickr.   Join the tribe of followers on YouTube. Bruce also runs photo workshops and provides 1 on 1 digital photography coaching.
---
---
---