Canon Digital Camera Accessory Kit

should you bundle Accessories for Your Camera
Considering a Canon digital camera accessory kit? This post will give you the advantages and disadvantage of buying a kit full of accessories for your Canon.

Some of the kits are beginner kits and are a good way for you to get started if you have a camera but don't have any gadgets in your photography arsenal. Some kits are full of junk you won't ever use.
You can get more advanced kits, that include a camera and several lenses to become instantly fully prepared for some great picture taking experiences. The best way to evaluate any specific accessory kit is to read several reviews by a few different buyers.
This gives you a well balanced range of opinions. Here are advantages and disadvantages of getting your add-ons separately or together.
why buy an accessory kit for your Canon
Let's face it, there are valid reasons to look for a Canon accessory kit for sale. You're just like me. You like to save time and you like to save money. There are three main advantages of buying an accessory kit for your Canon camera.
SAVE MONEY.  Often when you bundle a few gadgets together you can get a better price. Companies are willing to make a little less profit on an individual product when they can sell you a few of their products at the same time.
SAVE TIME.  Rather than having to shop separately for and then order a few handy accessories, it may make sense to buy a kit with several valuable photography gadgets all at once.
GET VARIETY. There are so many different combinations of accessory kits available and merchants are constantly changing them to find the best bundles. Many of the best camera kits are the ones that combine a popular camera and lens combination with a few of the important accessories like batteries, memory cards, and tripods.
The kits that include a camera the most expensive kits, but they're great kits for beginning Canon DSLR users to start with. The kits with cameras also save you the most money as well.
are camera accessory kits any good
Some of them are a good idea and a good value. For example, at the time of this original post, 94% of buyers rated the Canon t5i camera kit below at 4 or 5 stars. That's a real high rating for a Canon digital camera accessory kit, considering that most people only take the time to complain after a purchase, rather than give praise.


Canon Rebel t5i Camera Kit With Accessories


Most satisfied buyers don't take the time to give positive feedback unless they're really happy with their purchase and feel the need to share their opinion. They just go and use their new purchase. We're much more likely to give feedback on a purchase when we find something we don't like about it.
what kind of accessory kit is best for you
Let's take a look at how camera accessory kits come. You can search for specific types of kits within the broader topic of "Camera Accessory Kits."
ACCESSORY KITS WITH A CAMERA
ACCESSORY KITS WITH TRIPODS
CANON CAMERA MICROPHONE KITS
CANON ACCESSORY KITS
DSLR LENS FILTER KITS
DSLR BATTERY POWER KITS
Merchants know what goes together and is popular based on their experience in the marketplace with what photographers buy.


Disadvantages of Buying a digital Camera Accessory Kit
Kits are designed to satisfy a few photography needs at once for a group of buyers but may not necessarily fit your personal needs. The main reason merchants sell kits is to get you to spend more money. It's that simple. 
An accessory kit may contain 6 items and you really only need 5 of them because you may already own the 6th item. The lens kit below only had 68% of reviewers give it a 4 or 5 star rating.

Cheap Canon Lens Accessory Kit


The primary disappointment for this kit came was for lens vignetting and distortion. The price for a kit like this is only around $40. For that type of price, you won't get distortion free lenses.
The most common camera accessories are camera bags, tripods, flash units, lens hoods, cleaning kits and filters.  Sometimes accessory kits are filled with NON-brand accessories that are not the highest quality.
In general, compared to other camera gear and accessories, customer satisfaction is quite high with buying kits. There are so many that you can pretty much get very close to the exact mix of accessories you want.
Best Bundles of Camera + Lens Kits
The best digital camera accessory bundles will change as customer preferences change and new cameras and accessories are released.
As an example, here are just 3 accessory kits, specifically involving cameras and lenses, that are popular at the time of this post.
When you're searching for a digital camera accessory kit, you should be very specific in what you want included.
This Canon accessory kit kit has a 90% rating.
This Canon accessory kit kit has a 86% rating.
This Canon accessory kit kit has a 88% rating.
Places to shop for Accessory kits for you Canon Camera
Using one of these resources below helps me keep this web site going. I receive a small commission on qualifying purchases. There is no added cost to you.
There's no doubt it is a tremendous time to get involved in digital photography. The number of cameras, lenses and accessories that we have available to us is at an extraordinary level.
Remember to simply enjoy the act of taking photos along with the sophisticated and simply tools that come with it.
Create a bang by shooting your Canon!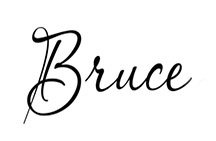 Bruce Lovelace is the publisher of Canon Camera Geek. Read more about him on the About Page. He also publishes how to articles and camera gear reviews at the Photography Tips website.
View some of Bruce's photos on Instagram  and Flickr.   Join the tribe of followers on YouTube. Bruce also runs photo workshops and provides 1 on 1 digital photography coaching.
---
---
Back to Canon Camera Accessories

---