Canon Photographer Richard Lewis
I first met Canon Photographer Richard Lewis at a local Photography Meetup gathering here in South Jersey.

Although he'd probably tell you he's not one of the "famous Canon photographers," I'll tell you he's a talented photographer and his work is worth studying.
He shared his landscape photography with me on his tablet that night and it inspired me to ask if I could interview him.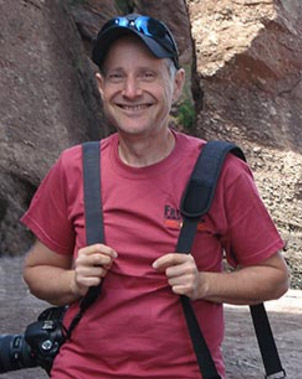 Richard Lewis


I was amazed at how good his photographs looked for three reasons. The fine resolution of his tablet, the enhancement Richard does with software, and his compositional skill in photographing the Pine Barrens of New Jersey.
We got a chance to visit for a few minutes during the meeting and Rich was so pleasant to talk to.
Richard Lewis Photography - New Jersey Pinelands


Richard Lewis is an award-winning fine art landscape photographer. Rich has published work, speaks to camera clubs and other organizations, and does one-on-one and group photography lessons.
Richard has an ability of making the ordinary look extraordinary. 
Here is what I mean by that. The photos he shared with me that night were of the New Jersey Pinelands, also known as the Pine Barrens.
Those location names don't automatically evoke images of grandeur like Yosemite, Yellowstone, Acadia, or Zion would.
I've been to some of these locations that Richard has photographed. These spots are not full of the typical majestic mountains, rock formations, waterfalls, forests or deserts that landscape photographers typically seek out.
Yet, Richard Lewis's images are really a great joy to view and reflect on. Rich gladly agreed to answer some questions for the Canon Camera Geek web site.
Interview With Canon Photographer Richard Lewis
How did your passion for photography start? 
It started in 1973 when I met my wife. She had a little camera and I fell in love with taking photographs. From there I expanded that passion with commercial and freelance work, while really developing a deep passion for landscape photography.
What were the hardest skills you personally needed to learn to become such an accomplished photographer? 

The hardest skill for me was developing a disciplined approach to my work. Photography involves technology and applying discipline is important.
Even harder was developing my own creative voice in photography. Although I've been a photographer for over 40 years it has only been in the last 10 that I feel I've discovered who I really am with photography. 
What's your absolute favorite camera to use right now? 
It depends on what I'm shooting. 
I have a 5D Mark III for landscapes and anything else that looks good with a full frame camera.

I use a 7D Mark II for wildlife, people and most things you want to get tight shots of. Then there is the iPhone. 
I use it everywhere, but the images I shoot with that camera tend to be completely different than with a DSLR.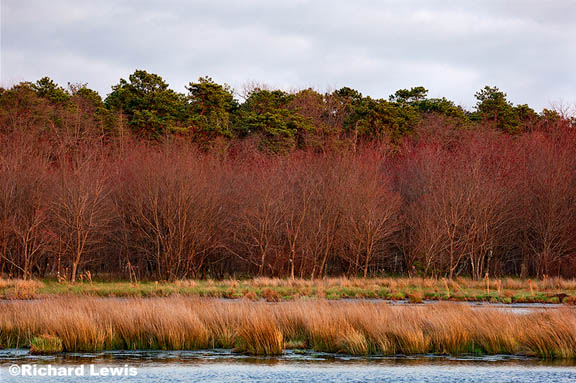 Pine Barrens - Photography by Richard Lewis


Are you  primarily a Canon shooter?  Why did you choose Canon and do you ever use NON-Canon cameras? 

I shoot Canon all the time, except I also practice iPhoneography, which is creating artistic imagery with a smartphone camera and apps.  I started using Canon because when I made the switch to digital, they had the lowest priced DSLR.
From there I built up a collection of lenses which basically married me to Canon. It would be an expensive to switch and Canon makes a good product. Their Canon Professional Service (CPS) is also outstanding.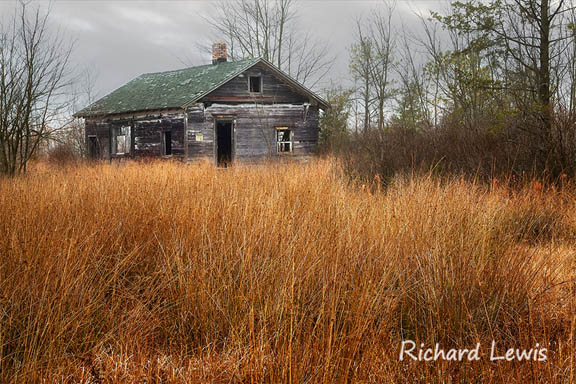 Abandoned House- NJ Pinelands by Richard Lewis Photography


Is there any photography equipment you'd advise landscape photographers to avoid? 

When shooting landscapes, I try to keep my gear as simple as possible to lighten my load. I use a heavy camera and the Canon "L" series of lenses are not light either.
However, the lighter I can make my backpack, the farther I can hike into the landscape areas to find the most compelling images.  
Where do you think digital camera technology will lead us next? 
I think digital photography is going to advance in 3 directions. One is cameras will get smaller and lighter.
I have also read that new lens technologies will eventually do away with heavy glass elements which will also drastically reduce size and weight. Second, it's the reduction and eventual elimination of digital noise at high ISO settings. Finally, it's the increase in megapixels for high end cameras.
I thought megapixels reached their maximum until Nikon came out with their 36 megapixel camera and Canon followed with their 50+ megapixel 5Ds.  

Richard Lewis Photography - New Jersey Pinelands Panorama


What resources do you recommend when someone is trying to get advice on buying a new digital camera? 
In all honesty, I don't think there is a bad digital camera being made any more. I recommend looking at the camera's features and the entire system which are the lenses and accessories.
A great source is other photographers. I highly recommend that every serious photographer joins a camera club.
Not only is it a great source for equipment advice, it is a great source advice on becoming a better photographer. 
You've done very well concentrating your efforts specifically on landscape photography, which may be a crowded market.  What advice would you give to someone looking to earn a living by shooting landscapes? 
Making a living shooting landscapes is just about impossible. However, the one thing every photographer, no matter what they specialize in, needs to do is find their own voice.
The world doesn't need a duplicate Ansel Adams or Ian Plant. Find the reason you are drawn to the landscape and then figure out how to express it to the viewers of your work.
Another thing is discipline. Don't compromise. Learn to love waking up at 4am, learn your equipment and use it to its fullest. Most of all, learn to be your worst critic and seek out other who will also honestly critique your work. 
Richard Lewis Photography Abandonment Project
Richard might be more well known for his nature photography, but he has undertaken several photography projects that have revealed his talent for other types of photography.
I couldn't resist including a few of his photos from shoots of abandoned houses and from a Nike missile base dating back to the Cold War.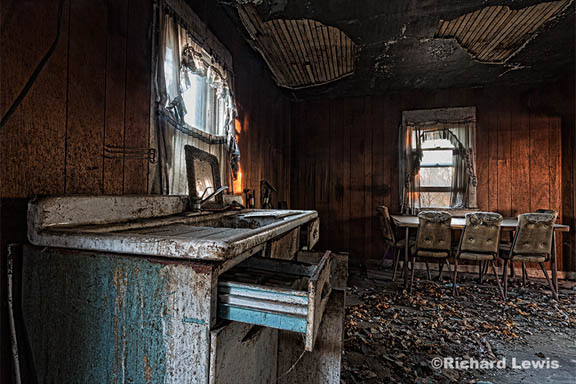 Abandoned House - 1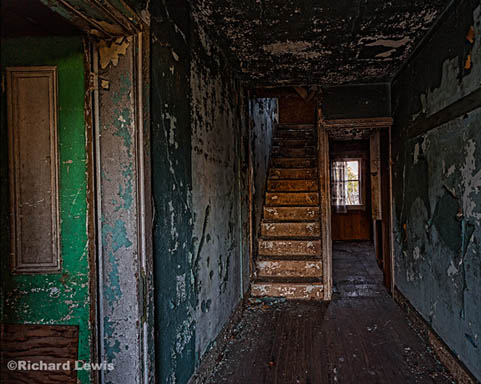 Abandoned House - 2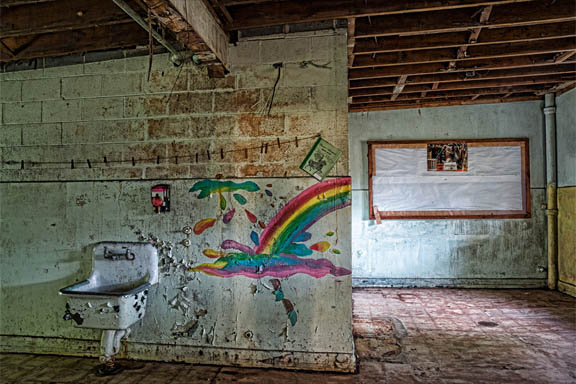 Nike Missile Base


What specific piece of editing software is your favorite? 
Photoshop along with the Topaz Labs and NIK software suite plugins. If you enjoyed this article on Canon photographer Richard Lewis please share it with a friend.
You can see more of Canon photographer Richard Lewis's work on his blog and his website:
Richard Lewis Photography  -  Richard Lewis Blog
Keep shooting your Canon!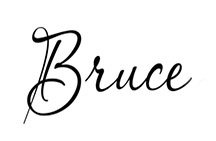 Bruce Lovelace is the publisher of Canon Camera Geek. Read more about him on the About Page. He also publishes how to articles and camera gear reviews at the Photography Tips website.
View some of Bruce's photos on Instagram  and Flickr.   Join the Tribe: YouTube. Visit the Canon Geek FaceBook Group. Bruce runs photo workshops and provides 1 on 1 digital photography coaching.
---