Canon 7D Accessories
(7D Mark II Accessories, Too)
You can get a lot of Canon 7D Accessories and 7D Mark II accessories too, but which gadgets re worthwhile and which ones are junk. This post will help you choose.
The number of gadgets and add-ons is staggering if you considers lenses, flash accessories, camera bags, filters, memory cards, tripods, monopods, lens caps, shutter cords and all of the video camera possibilities as well.
The Canon 7D and 7D Mark II  cameras are compatible with over 60 Canon EF and EF-S lenses as well as the entire line of EOS System accessories.
I'll exclude all Canon Camera Lenses from this discussion and limit it to some of the more unique additional components that you can add to your Canon equipment arsenal.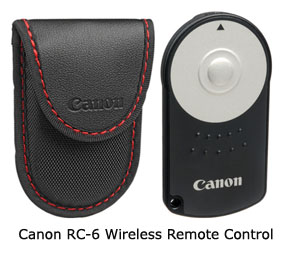 The Canon RC-6 wireless remote control is an interesting accessory to consider.
You can use it to take self portraits or when you want to include yourself in a group pose.
The other big use is when you want to minimize camera movement from pushing the camera's shutter button. It's great for nighttime shots like fireworks, landscapes for great depth of field and slow shutter speeds and macro shots.
The biggest downside is it's limited angle of operation. You must be at least somewhat in front of the camera for it to trigger the sensor.
The RC-6 is very light weight, and has one simple button to push. Just remember to set your 7D on "wireless" mode under "Drive." One of the alternative Canon 7D accessories to minimize camera shake is the Remote Switch RS-80N3 which attaches and is about 2.5 feet long.
A company called Photive makes a competing NON-Canon RC-6 Wireless Shutter Release and it is quite a bit cheaper than the Canon-made accessory. Many of the reviews by customers who have purchased and used the Photive were not as positive  as for the Canon version of the remote shutter release.
Grip for Your Canon 7D or 7D M2
If you are going to shoot photos for an extended period of time, you'll probably love a wrist grip for your Canon.
Great support if you have a larger lens on your 7D too.
Wearing one of these accessories makes you feel as if you are one with your camera. HA HA. It is similar to the feel a cyclist gets when he or she clips into their pedals on a bike or like a snow skier gets when they engage the bindings on their skis.
Seriously, it's a great way to get support and there are several manufactures that make good ones that fit most digital cameras.
Another one of the more popular Canon 7D accessories is the BG-E7 Battery Grip.  You essentially double your battery capacity and get convenient camera setting controls when you shoot your photos vertically.
Some photographers like the improved balance and grip when using long lenses. Others are reluctant to add the extra weight.
---
The single most important accessory for improving your lighting when using the the Canon 7D is a good Canon Speedlite.
Photography is really "painting with light," whether it's natural or from a flash. The tiny built-in flash that comes with the 7D is good in certain situations but rarely gives you great results in others.
One of the biggest differences between the amateur taking a snapshot and the advanced hobbyist or pro is having a bit more control of the lighting. Canon has a complete range of speedlites for a variety of budgets and are a real important add-on. I use my 270 EX quite a bit.
---
Professional Canon 7D Accessories
You don't have to BE a pro to get some pro accessories for your EOS 7D!
The BG-E7 grips gives you vertical control buttons when shooting vertical compositions.
The grip also gives you power to shoot twice as many photos and better weight balance with long telephoto lenses. This Canon accessory costs over $200. You can get "third party" 7d grips for less than $50.
---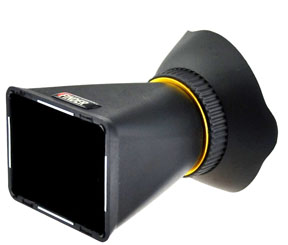 You can get a better view of you photo on your 7D's LCD screen.
This loupe will block out the bright light and magnify you image on the back of your 7D.
You can check your photo and make any need adjustments to get a better photo.
---
Pro bag for Canon accessories


How about a Pro Camera Bag?
Whether you're full equipped or will be soon.
You need protection, convenient access, and comfortable carrying.
---
As an unrelated side-note, I get a kick out of over-using the English language with words that have similar meanings and can be substituted.

With that in mind, you can also do a search for Canon Thingamajigs or it's cousin the Thingamabob.  How about finding some Canon Paraphernalia.  There is also the old Whatchamacallit or another Canon Doohickey.
Have a blast with your accessories and your Canon EOS 7D or 7D Mark II. Shoot a Canon.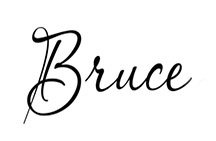 Bruce Lovelace is the publisher of Canon Camera Geek. Read more about him on the About Page. He also publishes how to articles and camera gear reviews at the Photography Tips website.
View some of Bruce's photos on Instagram  and Flickr.   Join the tribe of followers on YouTube. Bruce also runs photo workshops and provides 1 on 1 digital photography coaching.
---
---