Canon 6D Video Review

Canon EOS 6D


The following Canon 6D Video Review was done by Adorama, one of the really big camera retailers in New York. It is a very thorough video.  It is 9 minutes long.  
Adorama is a quality retailer.
I prefer to buy from Amazon and Adorama now.  I have purchased from B+H Photo/video in the past many times and have not had any problems.  
I just like to buy from a company that has won customer service awards and specializes in on-line ordering, combined with a state of the art delivery system.  
Reading the reviews from others who have bought the product on Amazon is very valuable, rather than just relying on one individual retailer's opinion alone.
The Canon EOS 6D is a terrific way to get the quality of  full frame digital SLR photography without purchasing one of the "pro" cameras, costing thousands of dollars.
As Ron Harrington says in the video, the Canon 6D falls in between the high end Canon 5D Mark III and the Canon 7D. I did comparisons of the Canon 6D vs. 7D and also the Canon 6D vs Canon 5D Mark III
Where you can buy a Canon EOS 6D
Here's the link if you want to read the reviews and opinions of buyers who commented on Adorama:
Canon 6d Reviews on Adorama
6D Most Important Specs
20 Megapixel Sensor
4.5 frames per second
Built-in GPS and Wifi
Digitc 5+ Processor
1080p30 video
3-inch LCD screen
ISO 100-25,600
11 point Auto-Focus
63 zone metering
Watch less TV. Shoot more Canons.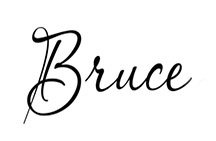 Bruce Lovelace is the publisher of Canon Camera Geek. Read more about him on the About Page. He also publishes how to articles and camera gear reviews at the Photography Tips website.
View some of Bruce's photos on Instagram  and Flickr.   Join the tribe of followers on YouTube. Bruce also runs photo workshops and provides 1 on 1 digital photography coaching.
---
---