Canon 6D Battery Grip
This post will explore the Canon 6D battery grip, the bg-E13 as well as alternative choices that save you money. You'll also find out about the specs, features and benefits you receive when you use a BG-E13 or an alternative.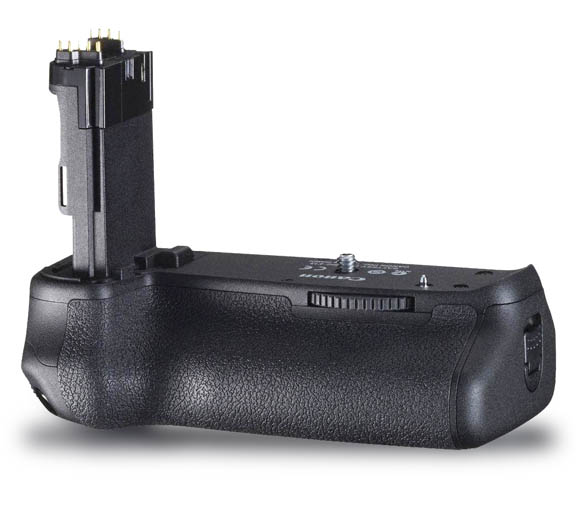 The BG-E13 is the grip made specifically for the Canon EOS 6D


This Canon 6D Battery Grip comes with the following functions:
Shutter Release
Main Dial
AF Point Selection Button & Start button
AE lock/FE lock button
Multi-controller Button & Multi-function Button
The video below shows a NON-Canon battery grip for the Canon 6D.  If you are going to buy a NON-Canon made battery grip, buy it from an on-line retailer with outstanding customer service ratings and a good return policy like Amazon or a highly rated seller on eBay.
The video shows you what's included when you buy one.  It's a very good video in terms of quality-it's worth watching to learn about an alternative grip.
There are plenty of third party manufacturers that make this same accessory and they are fully compatible with the EOS 6D.  If you are blindly loyal to keeping all of your accessories Canon-made, you can't go wrong with this grip.  

The Canon BG-E13 controls will operate with the same amount of finger pressure needed that you are accustomed to. The quality feel of fine materials in your hands makes the difference for some to buy only the best for the extra money.
Perhaps similar to having leather seats in a luxury automobile.  For others, a car is just a tool to get you somewhere and cloth seats and a motor that works reliably is all they are after.
The battery grip comes with the following:
AA BAttery Tray
Soft case for battery tray
Contact Cover
User's manual
One year limited warranty



One of the good features about this particular grip is that it works with one or two batteries.

If you have a second Canon camera body you can have both cameras operational with only two batteries. 
Using the Wifi and GPS features on the 6D will drain battery power faster.  Having double the normal capacity is definitively desirable in those situations.
I surveyed one of the major on line retailer's customer ratings and 31 out of 37 reviewers gave this grip a five star rating and the other 6 reviewers rated it 4 stars.  It is very unusual to have no ratings of 3 or below for a product on a review site and that is a testament to the satisfaction of buyers of the BG-E13.
The grip also has a convenient place to store the camera's battery door.  This is a vital feature for me.  The battery door is small and could easily be lost without a safe and secure place to store it while you are using the Canon 6d battery grip on your camera.
Places to buy the Canon 6D Battery Grip
1.  IN PERSON.  Whether it's a big box store like BestBuy or Walmart, it's nice to be able to hold a camera accessory in your hands and get a good feel for it.  Battery grips are a specialty item and are not be carried by a physical, brick and mortar store nearby to your home, unless you're lucky to live in a major city like NYC.
2.  ON-LINE.  This is the way most photographers go these days.  With so many options it can be confusing on which way to guy.  A solid reputation and a great return policy should be considered important when you pick which direction to go in for your Canon 6D battery grip.
Reviews and Opinions - Canon 6D Grip and Alternative Choices on Amazon
Battery Grip Alternatives
For the majority of 6D shooter, I believe the "third party" or "after market" grips are a better buy.  They are so much cheaper, for the most part they function perfectly, and only have a slightly different feel to them when you grip them in your hands.
Some of substitute grips, that are not made by Canon, are as less as one third of the cost of the originals made by Canon. Some, like the Zeikos grips, are extremely popular and the most affordable.
Wherever you end of buying them, another useful resource for finding out the real scoop on camera accessories is to read the reviews and opinions of consumers who have purchased them.  My opinion is just my own, based on many years of photography experiences.
It's great to get other thoughts from regular photographers who are not pro.  I gather a tone of other perspectives when I buy camera equipment and almost everything else I ugy on-line by reading reviews on amazon.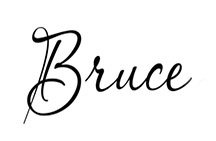 Bruce Lovelace is the publisher of Canon Camera Geek. Read more about him on the About Page. He also publishes how to articles and camera gear reviews at the Photography Tips website.
View some of Bruce's photos on Instagram  and Flickr.   Join the tribe of followers on YouTube. Bruce also runs photo workshops and provides 1 on 1 digital photography coaching.
---
---