Canon EOS 6D Sensor
THE CANON EOS 6D SENSOR.  The sensor that comes in the Canon EOS 6D perfectly bridges the gap that existed between cropped APS-C sensors and "professional" Canon full-frame bodies.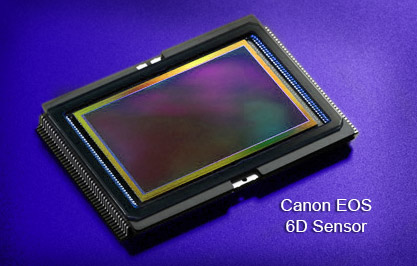 It's a healthy 20.2 MP Full-sized CMOS sensor.  
It's data is handled by a Digic 5+ processor. 
14-Bit A/D Conversion (Analog to Digital) 
---
The introduction of the canon 6D was very significant.  It is a great opportunity for photographers to enter the high-quality world of full-sized-sensor digital photography.  
When the original 5D came out, I was thrilled to get a full sensor in a camera body that didn't come with the bulky size and price of the 1D series of Canon cameras.
Canon EOS 6D Sensor Bit Depth
One of the big benefits of the 14-bit conversion is that there is more color and brightness information in each RAW file.
---
For those techies that really want to know.
This little chart show the relationship between the bit depth and the number of shades of color represented.
A 14-bit conversion gives you 4 times as much information as a 12-bit.  
Most original digital cameras only had 8 bits or only 256 shades of a color.
Bit Depth

2

4

8

10

12

14




# of Shades

4

16

64

256

1024

4096



---
In practical terms, more bit depth means smoother gradations and transitions within an image.  
The results show most readily in photographs where there are solid areas that change in brightness, such as the gradation from light to dark in a beautiful blue sky.
It also shows up in portraits where the transition from bright highlights to shaded areas can be distracting.
Another important upgrade for the Canon 6D is the superior 11-point focusing grid.  Even the Canon 5D Mark II only had a 9-point focusing grid.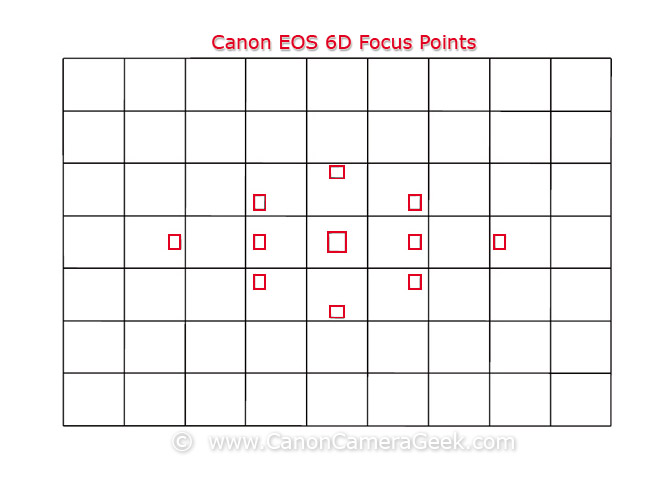 Canon 6d Sensor Size Comparison
You can see how much bigger a full-frame sensor of the 6D is compared to other popular formats. You can also see why I like my G1X Mark II so much.
Size matters and the G1X Mark II has a very large sensor for such a small compact camera body.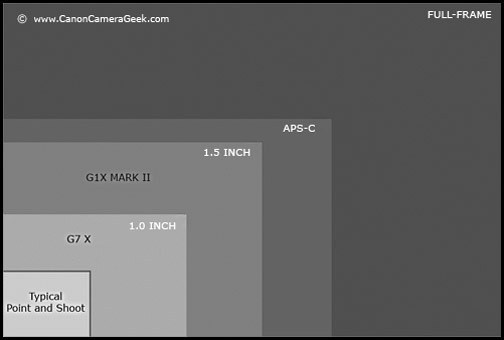 6D sensor cleaning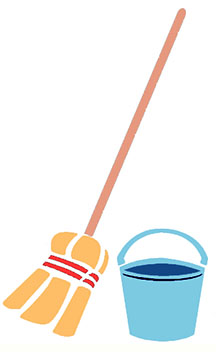 The large majority of any sensor cleaning you'll ever have to do with your EOS 6D is done for you, automatically, without your help, everytime you turn off the camera. Sensor cleaning is done by an ultrasonic vibration of the 6D sensor itself.
Although you can make it a DIY project and clean your sensor yourself, I think it's a better idea to have it cleaned professionally. If you take care when changing lens and avoid dusty and liquids, it's unlikely you;ll ever have to clean your 6D sensor.
The use of WiFi and GPS combined with the Digic 5+ processor of the 6D, and the handling all of the data produced by the big 6D sensor, create a need for extra battery power. It might be a good idea to have a Canon 6D battery grip added to your collection of accessories.
Shoot more Canon photos.


Bruce Lovelace is the publisher of Canon Camera Geek. Read more about him on the About Page. He also publishes how to articles and camera gear reviews at the Photography Tips website.
View some of Bruce's photos on Instagram  and Flickr.   Join the Tribe: YouTube. Visit the Canon Geek FaceBook Group. Bruce runs photo workshops and provides 1 on 1 digital photography coaching.
---