Get one of these Cool Canon Cameras for Christmas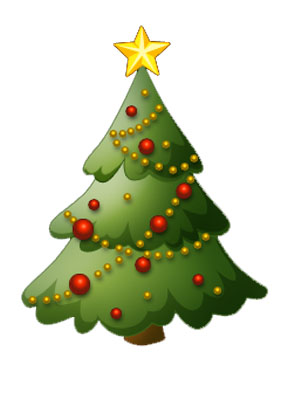 How to shop for a cool Canon cameras for Christmas. That is the question.
Whether 'tis smarter to buy an older model and save money or buy the newest and best camera available.
Are you okay with getting a slightly dated edition of a digital camera?  Technology is always improving, so no matter when you buy, your camera won't be the very best for too long anyway.
On the flip-side, since you are buying a new digital camera, shouldn't you take advantage of ALL of the current technology for the best quality images and photography experience? These are the two directions to take when shopping for a cool camera for Christmas.
1.  Save Money by Buying an Older Canon Camera for Christmas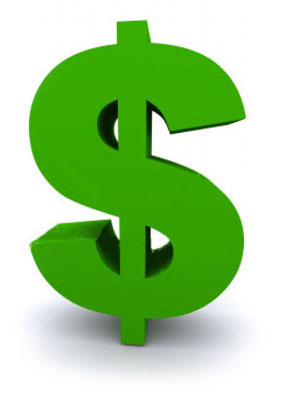 Save money


I use this method when I buy cars and when I buy cameras(sometimes). When new models first come out, the older models drop in price. You can see that in almost any industry, including camera equipment. 
The Canon Rebel t3i.  It is now a great bargain and it's just as good of a camera as it was when it was released in March of 2011. As of 10/2014, you can get a brand new t3i with the 18-55 kit lens and it is only a $550 investment.
Canon EOS 70D.  This DLSR camera was first released in August of 2013.  The 60D was 3 years old at the time and now costs about 1/3 less.
2.  Get the best Canon Camera for Christmas
Most of the major camera manufacturers constantly put out new models of digital cameras frequently, perhaps too frequently without making big changes in features or design. Canon is not exception.
I get excited when the rumors fly about a new camera to be introduced in the near future, only to be disappointed when I study the specs and realize it's just another small upgrade.
The Canon EOS 7D Mark II.  The original 7D was such a great success for Canon that they waited for 5 years before offering an upgrade.  That's unheard of in the world of camera manufacturers upgrading customs.
Hands down, this is a great camera. It's like having the very top of the line Canon 1D in an APS-C version for only 25% of the price.
The G1X Mark II.  My favorite take-anywhere camera.  If you want the convenience of a point and shoot camera with no compromise in image quality, consider this pricey Canon compact for Christmas. 
Image quality and functionality is all about the sensor and the lens and that's where Canon put the emphasis.  Here is my own review on the G1X Mark II.
The Powershot G7 X.  If you must have a point and shoot camera that will definitely fit in your pocket and still want the quality of a bigger sensor, the G7 X is like the little sister of the G1X Mark II. The G7X still boasts a 1 inch sensor, has a bright touch-screen LCD, shoots great video, and you can shoot selfie photos too.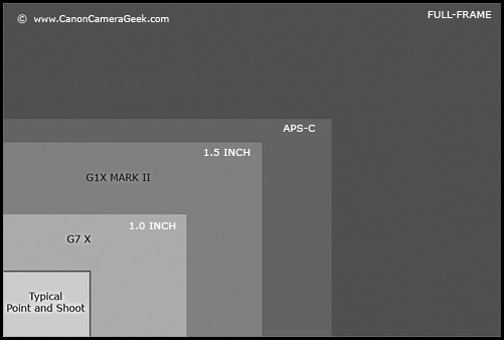 The Canon G7X and the Sony RX100 III have 1.0 inch sensors, almost 4 times as big as the typical point and shoot.  The G1X Mark II has a 1.5 inch sensor.  The 7D Mark II has an APS-C sensor.
Alternative to a Cool Canon Cameras for Christmas
I know this is a Canon camera site, but I research other NON-Canon cameras as well. Theres are alternatives to strictly going the Canon route and I am giving mention to a very popular digital camera made by Sony.
Sony Cybershot RX100 III.  It got a Gold award from dpreview and it is often compared to the to a G1X Mark II.  Here is my own Cyber-shot RX100 III vs. Powershot G1X Mark II post.
I think a better comparison is to compare the Sony RX100 III and the Canon G7 X, because of their comparable overall size as well as the exact same size sensor.
But you can be the judge.  Here are the reviews form buyers on Amazon who have purchased and used these cameras.
Click the photos to read the reviews
I hope enjoyed this article called Cool Canon Cameras for Christmas and have a great holiday season!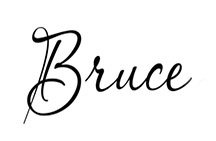 Bruce Lovelace is the publisher of Canon Camera Geek. Read more about him on the About Page. He also publishes how to articles and camera gear reviews at the Photography Tips website.
View some of Bruce's photos on Instagram  and Flickr.   Join the Tribe: YouTube. Visit the Canon Geek FaceBook Group. Bruce runs photo workshops and provides 1 on 1 digital photography coaching.