17 Canon 17-40 Alternative lenses
The Canon 17-40mm lens has been one of Canon's most popular lenses of all time for good reasons, but what about some Canon 17-40 alternative lenses? Everyone likes to save money and we all like choices-I'm the same way.
This post will give you several options to consider as the best alternative to using the Canon 17-40 f/4.0. Some will save you money. Others alternatives will empty your piggy bank completely. Some are made by Canon. Some are not. Okay, let's dive in.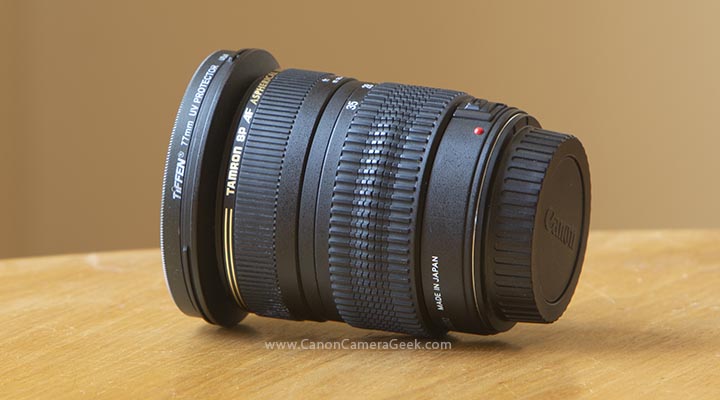 My first substitute for the Canon 17-40, the Tamron 17-35mm


It's odd, because Canon typically will redesign each of its lenses every so often and offer improve optics with each update, but the 17-40 is the exception. It's been a consistent staple lens for Canon shooters world wide for many years.
The likely reason is that Canon started making a 16-35 as a replacement to the 17-40 in 2001 one and there've been 3 updates to the original 16-35.
As alternative lens choices you can go with Canon or Non-Canon lenses. If you have the smaller APS-C sensor in you Canon, you also can go with either EF or EF-S (smaller sensor)
Here's a list of potential alternatives for you Canon 17-40mm f/4.0 Lens.
canon 17-40mm substitutes
Canon 18-55
(6 versions)
Canon EF-S 10-18
Canon 16-35 f/2.8
(3 versions)
Canon 16-35 f/4.0
Tamron 15-85
Tamron 17-35
Tamron 17-50
Sigma 18-35mm f/1.8
Sigma 17-50mm f/2.8
Tokina 16-28mm f/2.8
The Canon 17-40 is a good lens for a walk-around on an APS-C camera, provided you using a good copy-which is true of ALL lenses. A few like the Tamron 17-50 better because of the extra reach with its 50mm setting. It's faster at f2. 8, and it's slightly smaller size-although it's still not a Canon L lens ike the 17-40.

main factors to consider
PRICE. If you were considering the 17-40 and money was the main factor that swayed away from it, you have 2 choices. You can buy a used Canon lens or a different brand of wide angle that was made to fit your Canon.
MAXIMUM APERTURE. If you don't need to shoot using wider apertures than f/4.0 you can select from other Canon EF-S lenses. If you shoot in dimly lit situations one of the f/2.8 lenses will let in twice as much light.
ZOOM RANGE. The 17-40 (2.4x) zoom ratio is typical for high quality lenses, but is significantly less than the average quality extended zoom range lenses, like the variable maximum aperture 15-85mm and 18-135mm lenses.
SHARPNESS. The 17-40 isn't the sharpest lens around when it's used wide open at f/4.0, but is very sharp once you stop it down to anything f/5.6 or smaller.
IMAGE STABILIZATION. Image stabilization has become all the technological rage lately. It's a nice feature to have. Some wide angle lenses have it and some don't. If you want to shoot at slower shutter speeds and get sharp images without using a tripod, this is a must-have factor for you.
DEPTH OF FIELD - BOKEH. While it's true that you're able to achieve a little more intentional blur of the background with one of the alternative f/2.8 lenses than with the Canon 17-40 f/4 lens, you're already somewhat limited in background blur when using a wide angle lens anyway.
comparison of SUBSTITUTES with the canon 17-40
CANON 17-40 vs CANON 16-35. All 4 versions of the 16-35 lenses offer an upgrade in terms of wide open sharpness. They're all more money too. The f/4 version matches the 17-40 speed and has image stabilization. All 3 of the f/2.8 versions of the 16-35 lenses are optically superior.
CANON 17-40 vs SIGMA 18-35 F/1.8. The Sigma 18-35 certainly has a slightly smaller zoom range on both ends of its zoom, but is faster by more than 2 f/stops at f/1.8 versus the f/4.0 of the 17-40. It's price is very close to the 17-40.
CANON 17-40 vs SIGMA 17-50 F/2.8. The Sigma 17-50 beats the Canon 17-40 in terms of zoom range, maximum aperture and price. I have no experience with this lens but the photographer reviews on this lens are very high.
CANON 17-40 vs TAMRON 17-35 F/2.8-4.0. I bought the older version of the Tamron 17-35 in 2014 and it was adequately sharp. It still works and is now priced about $200 less than a new 17-40. The newer version of the Tamron 17-50 is pricier than the 17-40, but has great customer reviews on Amazon. 

The cheapest alternative lenses to the Canon 17-40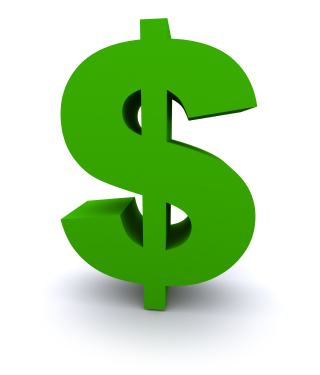 There are two ways to save money and it's your personal choice if either appeal to you. You can save money by buying a used Canon lens and you can save money by buying a non-Canon lens that was designed for Canon cameras.
If you're only a casual shooter and don't need for your lens to be the latest and greatest, you can good deals on the first version of the Canon 16-35mm f/2.8. You'll love the creativity you can play with at 16mm and you love how fast this lens is at f/2.8.
The other way to save is to go with a Non-Canon, like Tamron, Sigma, or Tokina. If you don't need your lens to have won a sharpest-lens-of-the-year award, you'll be quite pleased with some of the solid alternatives.  Check out the current prices on ebay to see what I mean.
---
---
Canon EF 17-40mm Lens FAQ
The EF 17-40mm lens does not have any built-in image stabilization as part of its optics. The best way to get sharp stabilized images with the 17-40 is to use good technique, a fast shutter speed or a tripod.

There are alternatives to the 17-40 that do have image stabilization, notably the replacement lens I bought, the EF 16-35mm f/4.0.
The Canon EF 17-40mm lens was designed to fit full frame Canon DSLRs, but can also fit on the smaller APS-C sensor Canon bodies, like the Rebel t7i, t8i, SL2, SL3, and 7D cameras. These smaller crop sensor cameras with give you a crop factor of 1.6X, so the 17-40mm lens will give you an equivalent view of a 27-64mm lens.

The 17-40 lens is bigger and heavier and makes more sense to use it on a full frame rather than an APS-C camera. The kit lens or my favorite EF-S lens, the 18-135mm lens makes more sense as an alternative to go with one the smaller cameras.
The Canon 17-40 f/4 lens is a good value in today's lens marketplace. This lens was very popular for a long time. There are many pre-owned 17-40 lenses around in excellent condition.

Demand for the 17-40 lens has dropped for two reasons. The growing movement toward mirrorless cameras and lenses and the3 16-35mm alternative options had driven the price of the 17-40 lens downward. See the Adv. on this page for KEH.
---
---
---
CLOSING thoughts on a 17-40 alternative
While some would say that the Canon 17-40 L may not be the best wide angle lens, you could definitely argue that it's the best value. True it's one stop slower than the Canon 16-35 f/2.8 lenses and it lacks the image stabilization of the 16-35mm f/4.0.
I was disappointed with my first try at getting al alternative for the 17-40 lens, the Tamron 17-35. It is ridiculously loud during autofocus which makes it annoying and worthless for shooting videos with my Canon 70D. Even though it's real affordable I can't recommend it.
I recommend one of the 16-35mm lenses or the Sigma 17-50 f/2.8 as the best alternative to the Canon 17-40mm f/4.0 lens.
Shoot your Canon. Have a blast!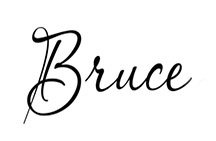 Bruce Lovelace is the publisher of Canon Camera Geek. Read more about him on the About Page. He also publishes how to articles and camera gear reviews at the Photography Tips website.
View some of Bruce's photos on Instagram  and Flickr.   Join the tribe of followers on YouTube. Bruce also runs photo workshops and provides 1 on 1 digital photography coaching.
As an Amazon affiliate Canon Camera Geek receives a small commission from qualifying purchases, at NO added cost to you.
---