Top 5 Canon EOS 70D Video Accessories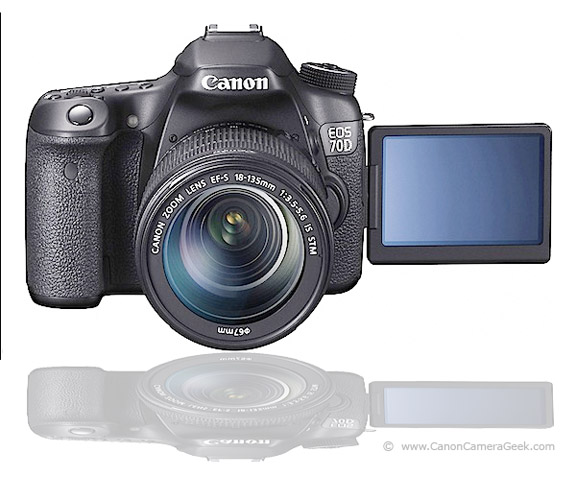 Canon EOS 70D
Is it time for you to get a few Canon EOS 70D video accessories? Buckle your seatbelt, there's lots to choose from.
This post will cover two categories of gadgets to use when shooting video with our Canon 70D 
Some accessories for shooting video with your 70D are practically necessary, downright essential, named as must-have accessories. Many more video we could say are just plain fun to shoot with.
3 Most Essential Canon EOS 70D Video Accessories


These are the must have accessories you should start with. Of course, you can shoot video without all 3, but you may be limiting yourself quite in shooting capacity and quality.
EXTRA MEMORY

.

 Memory cards have larger capacities and have gotten cheaper, but shooting video and larger camera sensors dictate the need for plenty of memory.  Even if you shoot only small video clips, it's important to have a back-up memory card with you at all times.
SPARE BATTERY. There is no worse crime to commit than to run out of power in the middle of a video shoot.  LCD screens and video use precious battery power much faster than shooting a few still images.
MONOPOD or TRIPOD

.

 The best way for you to improve your video is to have a convenient way to steady your Canon EOS 70D.  Monopods are easy to rotate to follow movement of your subject while tripods work smoother with a fluid head and a long handle.
Here is a good article on video tips for beginners.
3 Accessories to Take Your Canon 70D Video to the Next Level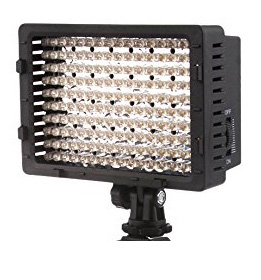 LED Light Panel
Mounts to Hot Shoe


These video accessories of your 70D will help you improve the quality of video. 
LED LIGHT PANELS

. 

These are lightweight and have come down in price too. You can't use the 70D Hot Shoe for flash anyway when shooting video, so why not improve your lighting with a light affixed to the top of your 70D.
REMOTE MICROPHONE. This is one of the first video accessories I bought for shooting instructional videos and I am so glad I did.  Even if your shooting your 4 year old's birthday party, having a microphone near your subject is so much better than the small built-in microphones.
VIEWING LOUPE

.

 It can be challenging to compose by using the LCD screen.  You can't use your optical viewfinder when shooting video, so an option to see your LCD screen better is a great help. viewing loups can be attached to your camera, freeing up both hands for tasks to shoot.
Fun Video Accessory to Make you Look Like a Pro
CAMERA  STABILIZER.  These come in a really wide array of designs and I don't have a lot of experience with them to guide you.  I use a Roxant Video Camera Stabilizer for my Canon G1x Mark II, but it is not suitable for  a Canon DSLR camera, like the Canon 70D.
DSLR cameras need more heavy duty apparatus to work well and these come with heftier price tags.
Where to Buy Video Accessories for Your EOS 70D
It's a different world now.  I access most of my information from review sites and Amazon-where the most reviews from regular consumers are posted. Then I purchase ALL of my camera gear online, mostly from Amazon, BHPhoto or Adorama.
Early on in my photography career, I purchased cameras and accessories from the local shopping mall or through mail order catalogs like shutterbug and Porter's.  I got my darkroom supplies from a local photo-finishing camera store.
There were no on-line equipment review sites or camera retailers with huge numbers of consumer reviews.  Now it's a great situation for you to buy with confidence because you can get a lot of opinions from other buyers of the cameras and accessories first.
As an Amazon affiliate Canon Camera Geek receives a small commission from qualifying purchases, at NO added cost to you.
These accessories are good for the 70D, but equally good for all Canon DSLRs, including the newest mirrorless cameras from Canon,
Have a blast with your Canon EOS 70D video accessories!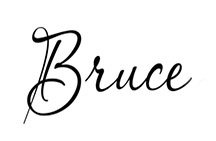 Bruce Lovelace is the publisher of Canon Camera Geek. Read more about him on the About Page. He also publishes how to articles and camera gear reviews at the Photography Tips website.
View some of Bruce's photos on Instagram  and Flickr.   Join the tribe of followers on YouTube. Visit the Canon Geek FaceBook Page. Bruce also runs photo workshops and provides 1 on 1 digital photography coaching.
---
---
As an Amazon affiliate Canon Camera Geek receives a small commission from qualifying purchases, at NO added cost to you.
---