Canon 70d Kit Lens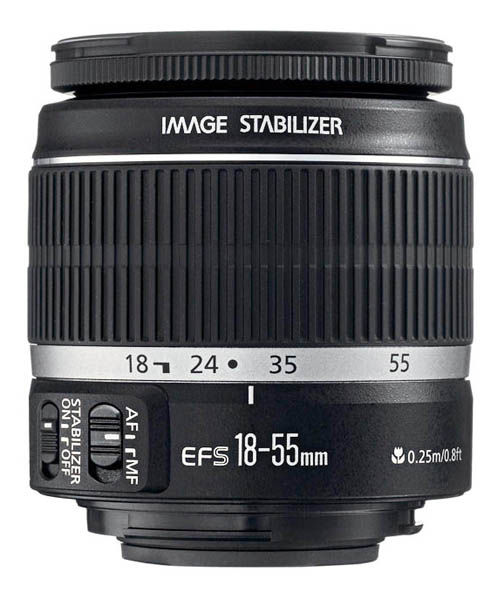 Canon 18-55mm Kit Lens
The most common Canon 70d kit lens is the 18-55mm f/3.5-5.6.
It's the most affordable compliment to your EOS 70D camera body.
It's an okay starter lens for photographers new to the digital single lens reflex (DSLR) game.
I must confess that I've never owned a kit lens for my EOS 70D. 
The 70D is the 5th Canon DSLR I've owned and I already had a collection of Canon lenses.
I have used my EF 24-105mm as a generally portrait lens for my 70D. With the 1.6x crop factor I get a 38-170 equivalent which is good for portrait photography.
Advantages of buying a Canon 70D Kit Lens
Price. Selling at around $200, you can't go wrong with the 18-55 kit lens if you're a first timer or beginner.
Size. It's small and lightweight. You won't mind carrying it around with you and that means you'll use it more.
Disadvantaged of Buying the Standard Kit Lens
Limited Zoom Range. With only a 3x zoom, you don't get a huge range of focal lengths.
Speed. Kit lenses don't have wide maximum apertures. They don't excel when it comes to dim lighting conditions or creating great bokeh in your background.
Canon 70D Kit Lens Upgrade
The Ultra Kit Lens
Canon does make a faster version of the kit lens for its line of APS-C cameras like the EOS 70D.
It's a 17-55mm f/2.8 lens.
It's great for dim light shooting and getting a nice shallow depth of field when you want.
It sells for around $800. I just think there are smarter choices.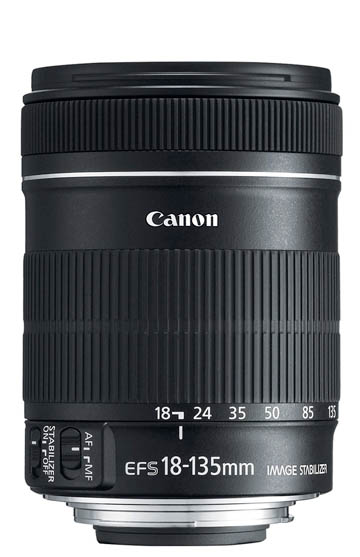 Canon 18-135mm Kit Lens
If you're going to spend that much on just one lens for your 70D, get something with a larger zoom range.
The Canon EF-S 18-135 is a much better choice if you are going with one single lens.
It has the same maximum apertures at the 18-55 kit lens.
It has a lot more zoom range, 7.5x instead of 3x like the 18-55, and cost about $300 less than the 18-55 f/2.8.
That $300 savings could get you some cool accessories for you EOS 70D.
NON-Canon 70D Kit Lens Upgrade
You also have the choice of getting a lens for your 70D that is not made by Canon and you won't be punished for it.
Although I am a Canon Geek I do own and use NON-Canon lenses too.
You can also consider a Tamron 18-200 as a good choice.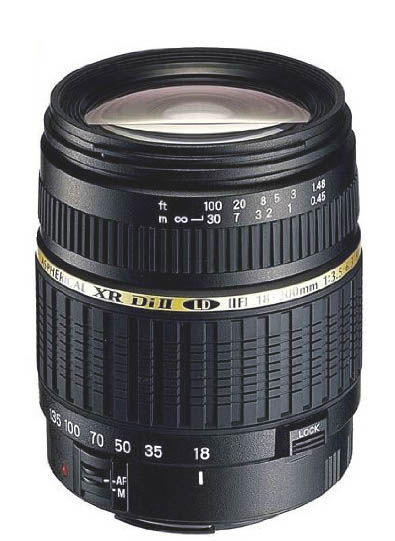 Tamron 18-200mm Macro lens
It has a huge zoom range, the equivalent of a 28-320mm.
It's bargain priced at less than $200.
Consumer reviews are overwhelmingly positive.
Whatever Canon 70D kit lens you get, realize that you're getting a lens that can handle a lot of photographic situations. 

Zoom lenses give you the ability to change magnification and perspective and create different views of the same subject.
The main advantage of buying any kit lens along with your 70D is the overall savings you get. 
Shoot More Photos.
Watch Less TV.
Bruce.
Leave 70D Kit Lens and Go To Canon Geek HOME Page 
Rockwell's Review of the 18-55
Written by Bruce Lovelace
Bruce Lovelace on Google+