Canon G12 Manual
The Canon G12 Manual is one of those Canon Camera Accessories that is often overlooked and under-utilized.  
This particular manual has of table of contents that is three pages long itself so you know it does have a lot of valuable information contained in it.
If you are anything like me, you are not initially interested in spending a few hours reading through your G12 camera manual. The reality for most people is that you don't need to study it like a textbook, but a quick read through will really give you an idea of all your Canon G12 has to offer.
Here is the link to the G12 Manual - PDF Page.

Modern digital cameras have an enormous amount of technology built-in and it makes no sense to buy a camera and not take advantage of all of its features. There are also some great non-Canon produced guides available for The Canon G12 written by professional writers so they well organized and are easy to understand.
Some user guides are poorly written but are still very valuable in getting a quick feel for what settings are available and how to make a few quick adjustments.
The best feature of the G12 manual is the two pages before the table of contents.  Page 4 gives you about 20 of the most popular types of subjects you may be interested in shooting along with the pages covering that topic.
Page 5 gives you a quick list of options for Viewing, Video, Printing and Saving and the corresponding pages to visit in the manual.  These two pages of the G12 manual provide a nice shortcut to tracking down these things without having to search within the full table of contents that follows.
Free Canon G12 Manual - PDF Link:
Here is the link to the G12 Manual - pdf page. You can view or download the manual and judge for yourself. You may also be interested in reading thoughts about the Canon G12 camera itself.
The manuals do a good job of explaining every single camera setting and what every dial and button does.  They are not exciting to read, but they are a great way to learn about all of the capabilities of your camera.
When you discover a new G12 function, it may give you an idea for a photograph to try.  Sometimes the best ideas for a unique photo can come from just an ordinary technique.
Canon G12 Accessories
Keep shooting, keep learning, keep improving.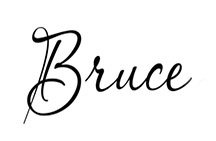 Bruce Lovelace is the publisher of Canon Camera Geek. Read more about him on the About Page. He also publishes how to articles and camera gear reviews at the Photography Tips website.
View some of Bruce's photos on Instagram  and Flickr.   Join the tribe of followers on YouTube. Bruce also runs photo workshops and provides 1 on 1 digital photography coaching.
---