Canon Tripods

Canon has never placed a big emphasis on offering an extensive line of Canon tripods. 
They are better known for long line of Canon cameras and lenses.
The two available models of Canon Tripods are the Canon Deluxe Tripod 300 and the Canon Deluxe 200 Tripod.  
Both of these models are suitable for the entire line of Canon cameras with one exception.
They are really not the best tripod for heavier camera/lens combinations such as the EOS 70D and larger PowerShot cameras with a large lens attached.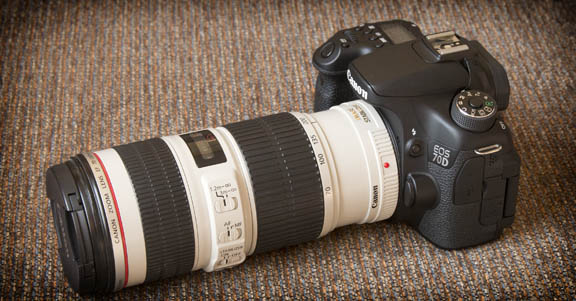 Both the Canon Deluxe 200 and the Canon Deluxe Tripod 300 use the same design  that has the center pole permanently attached to the legs for more stability.
There are design differences in some  tripod designs that make them more appropriate for either taking digital stills or shooting video. For most people one tripod is plenty good enough to handle both stills and video.
The advantage to this type of design is that you can set up all three legs to the open position in one easy step.
Canon Deluxe 200 Tripod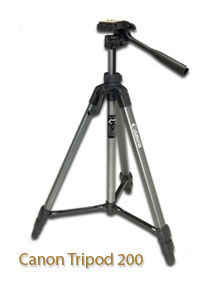 Head Type 3-Way Pan Head with Quick Release

Max Height w/extended column 59.3"

Minimum Height 21.7"

Weight without packages : 2.65 lbs

You can setup and breakdown very quickly seconds using the quick-lock legs
Canon Deluxe Tripod 300
-3-Way pan head with quick release plate and built-in bubble level

-Quick-acting flip locks with anti-skid feet

-Geared center column

-Extends to 62 inches, folds to 23 inches
The Deluxe 300 model reminds me a lot of a few Velbon tripods I purchased from BestBuy several years ago.  The spot where the braces attach to the center column are a weak point and broke with two of my Velbons.
Several reviewers on amazon reported the same issue with the Canon tripods
These two tripods are of average quality, made primarily of plastic, and are priced accordingly.  
Don't get me wrong, for $40 they are not a bad buy.  You must treat them gently and do not expect them to last a lifetime.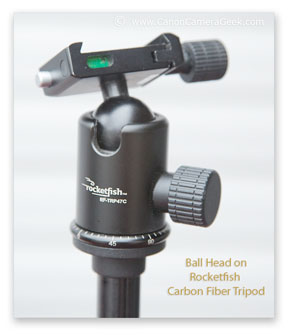 The long handle used to adjust tilt and pan is a nice feature and  makes small adjustments easier.  
Ball heads tend to be secure and lightweight but not as easy to adjust. 
These two tripods are both entry-level pieces of photography equipment suitable for the beginning photographer on a budget.  
Usually at this price level, replacement parts are not available to not worth getting.
Warranties are also extremely limited, if existent at all for cheaper, plastic tripods.
I do not recommend you buy  them unless you are a complete Canon loyalist.  
This is a good example of when it may not be a good idea to commit to a Canon camera accessory.
Canon Tripod Alternatives
You have thousands and thousands of other choices rather than pick one of the suspect tripods made by Canon.

Manfrotto Tripod
Save yourself some time by tapping into the huge number of consumer reviewers who purchased and tried specific tripods.
Search for yourself and get their opinions.
I prefer using tripods that have independently angling legs like the RocketFish Carbon Fiber tripod pictured here.  
This is very  helpful when doing outdoor photography on uneven terrain as well as some special tight situations when doing indoor photography.
This particular one, the RF-TRP-47C was only a few more dollars that the Canon tripods.  
It is a bit shorter, but much stronger and is also lightweight at 2.5 lbs.
Each leg can be adjusted for different angles and the metal ball head has kept my Canon 5D Mark III with a 70-200mm  f2.8 lens secure.
Canon Tripods are not the best camera accessories that you can buy.  The offerings for Canon speedlites and Canon camera lenses are more extensive and measure up better to the Canon standards of quality.
Get yourself a good solid tripod by another manufacturer.  It is a great addition to your collection of  camera accessories including Canon Rebel Accessories.
Shoot more photos.
Watch less TV
Bruce
Back to Canon Camera Accessories
Back from Canon Tripods to Canon Geek Home Page
Written by Bruce Lovelace
Bruce Lovelace on Google+