Canon G12 Review


Canon's PowerShot Compact Camera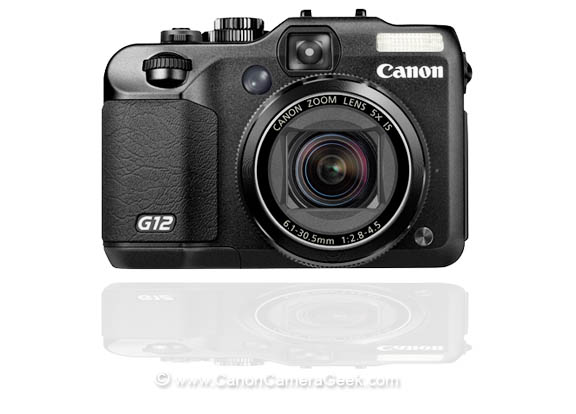 The Canon g12 is a top of the line Premium compact camera for the photographer who wants good quality, great features without the bulk of a digital SLR. 
Canon introduced the G12 in September of 2010 and it is still a popular digital camera today. The newer g12 camera has the same 10 megapixel sensor and same 5x zoom lens as the older Canon g11.
Canon Camera Geeks' highlights:

The biggest improvement is new high-def 720p movie mode that has stereo recording.
For Canon photographers who want to make sure their cameras are level, there is now a built in electronic level to keep your horizons horizontal.
Canon also added a new control dial on the front similar to the controls on the EOS Canon cameras.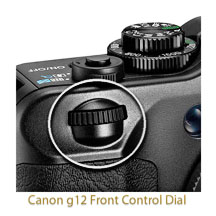 The Canon PowerShot G-series has separated itself from the competition because of the high quality photographs it produces.
The PowerShot G12 has a broad range of shooting modes and a few new features such as HDR, a high dynamic range mode and multi-aspect ratio shooting.
There are also come great Canon G12 accessories that can really enhance your experience in terms of the fun you have as well as the results you can get.
Canon g12 Features
The G12 is the first Canon G-series camera to have the HS System. It is the powerful addition of the Digic 4 processor and the 10 megapixel CCD sensor to give you great image quality even in low light situations.
Its optical image stabilizer lets you shoot at about four stops slower shutter speed and still get a crisp exposure. The Canon g1x is next, but does have a steeper price tag. As the photo below of the Canon G12's vari-angle LCD screen shows, you can even take self portraits if you dare.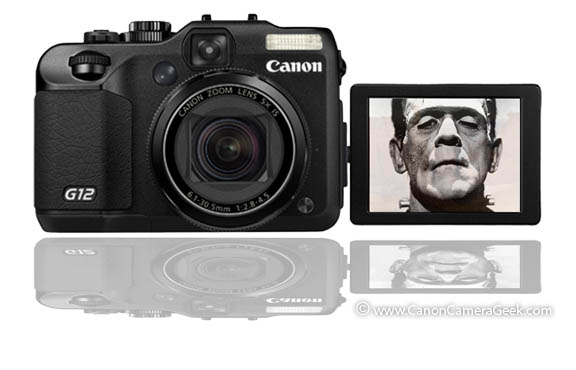 Articulating screen makes taking selfies an easy task.


One of the features that I really like is the built-in neutral-density filter. This is valuable if you want to do photography with a very long shutter speed or very shallow depth of field.
A long exposure with waterfall photography will give you a beautiful blur effect. Here the filter is used to reduce the shutter speed so that motion blur occurs. If you are shooting in bright conditions you may not be able to use the largest lens opening to get shallow depth of field. The neutral density filter lets you open up the aperture to get shallow depth of field.
This is often desirable in portrait photography and close-up nature photography. An out-of-focus background is less distracting to your subject.
It's the Canon powershot g12 digital camera.
Keep shooting, keep learning, keep improving.


Bruce Lovelace is the publisher of Canon Camera Geek. Read more about him on the About Page. He also publishes how to articles and camera gear reviews at the Photography Tips website.
View some of Bruce's photos on Instagram  and Flickr.   Watch him on YouTube. Visit the Canon Geek FaceBook Group. Bruce runs photo workshops and provides 1 on 1 digital photography coaching.