Best Canon Powershot G12 Guide
The Magic Lantern Canon PowerShot G12 Book may be the Best Canon Powershot G12 Guide you can get.
That is if you believe the reviews made by those that have purchased it.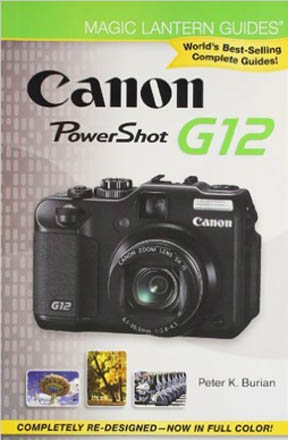 Magic Lantern
Canon G12 Guide


Using the Canon Geek's 4-5 satisfaction formula gives this book a 94% rating. That's a pretty darn good result for a book.  Here is my disclaimer:  I've never ready the book.  
I make a lot of my camera equipment purchases as well as many of my everyday household purchases from Amazon.  My son even gets his razors on Amazon. I am a big fan of getting a wide variety of opinions on a product from actual buyers and then combining that information with my own experiences to make decisions and recommendations to others.
An overwhelming majority of buyers, 15 out of 16, gave this guide a 4 or 5-star rating on Amazon.  (Update: 96% of 22 Buyers)
Other Choices for the Best Canon Powershot G12 Guide
Here are three more choices for the best Canon Powershot G2 guide. They have a good review ratio. If you take just a quick minute to read a few of the reviews for each, you'll find the one that best matches your needs.
What to Look for When Choosing a Good G12 Book
An index. You're going to want your guide book to have an index to find information on a given topic quickly. Table of contents are nice too, but an index will give you a real quick way to find exactly what you're looking for.

Basic Information. Your G12 guide should have basic photography information. Fundamentals, such as focus, flash, exposures, and perspective base don lens zoom. You may already be familiar, but having on hand can serve as a good reminder.
The G12 Features
The Canon G12 is one of the "Premium Compact" cameras that I've mentioned as the ideal take-along camera in specific situations where you want a full featured camera, that shoots RAW, has a hot shoe flash mount, and still fits in a large pocket.

I wrote a review of the Canon G11 which is the model I've been using for several years.  For me, the only drawback with these cameras is the size of the sensors.
The flip-side advantage of having a smaller sensor is good depth of field and the ability to have a 4x, full-retractable lens.  No lens cap is needed.  The lens is always on and dust never enters the camera body.
Good luck choosing the best Canon Powershot G12 guide for your needs! Have a blast. Shoot your Canon!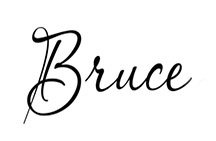 Bruce Lovelace is the publisher of Canon Camera Geek. Read more about him on the About Page. He also publishes how to articles and camera gear reviews at the Photography Tips website.
View some of Bruce's photos on Instagram  and Flickr.   Join the tribe of followers on YouTube. Bruce also runs photo workshops and provides 1 on 1 digital photography coaching.
---