This page may contain affiliate links that pay me a small commission. There is no cost to you. You can review the affiliate statement at the very bottom of this page if you want more information.

Canon Lens Cost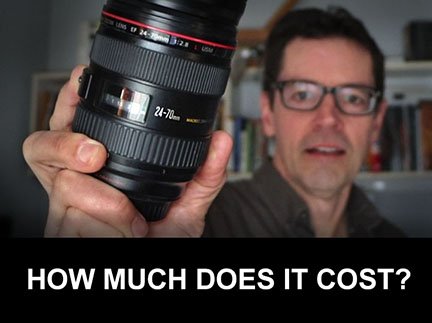 We all want to keep our Canon lens cost down, so it's a good idea to be familiar with the different prices of Canon lenses.
Before you click on any one of those advertisements touting a low Canon lens cost, read this article on how you can save money on lenses for your Canon camera and why Canon lenses can be more expensive. 
$750 is the average cost of a Canon camera lens. The most common lenses are between $199 and $1,249. A top of the line Canon "L" lens is more expensive and they cost between $399 and $12,999. The smaller EF-S lenses are cheaper and range from $199 to $800.
First, consider the average price of the standard Canon zoom lens. These lenses are usually the first lenses new shooters get to use with their DSLR or full mirrorless cameras. Cost depends on whether you're buying new, used, refurbished, and Canon vs. another brand.
What Canon Zoom Lenses Cost
These lenses are the most widely used, general purpose lenses that are on your camera more than any other for a wide variety of typical situations. We'll take a look at costs of Canon specially lenses later. Here's a table of lens prices for various Canon zoom lenses.
CANON LENS
PRICE
COMMENTS
CLICK FOR
UPDATE
1. Canon EF 24-105mm f/4 L
$1154
REFURBISHED PRICE. Canon's versatile wide angle to medium telephoto "L" lens. Excellent zoom range. Sharp with minimal distortions.

Updated Price

2. Canon EF 24-105mm f/4 L
$588
USED PRICE. A great lens for a bargain price. This price is on a "Like New" Canon professional lens from KEH. See more on KEH on my RESOURCES page.

Ebay Price

3. Sigma 24-105mm F4.0 Art Lens
$899
NEW PRICE. It's not a Canon lens, but image quality, build quality, and price make it worth considering. It also has image stabilization too.

Updated Price

4. Canon RF24-105mm F4-7.1 IS STM
$399
MONEY SAVING. This is the cheaper NON-professional version of the 24-105 L. Lighter weight and smaller profile. Variable maximum aperture. Still has image stabilization

Updated Price

5. Canon RF 24-70mm F2.8 L IS USM
$2399
PROFESSIONAL. A top of the line, fast wide-to-short-telephoto lens for Canon mirrorless cameras that is intended for pro shooters. Excellent for low light level shooting and focusing, wedding photographers love it.

Updated Price

6. Canon EF-S 18-55mm f/3.5-5.6
$199
PRICED NEW. BARGAIN! The standard "kit" lens for the smaller APS-C Canon cameras. General purpose beginners lens that often comes with consumers level Canon DSLRs.

Updated Price

7. Canon EF-S 18-135mm
$599
PRICED NEW. A very versatile zoom range, solid quality built, all purpose lens for lens for the smaller APS-C Canon cameras.

Updated Price
Being able to zoom in and zoom out at a moving target, wide angle-to-telephoto range, is the strongest benefit of the lens, no matter what price range you select.
You'd also like to know what's the average cost of Canon Wildlife Lenses. In this situation the price is very dependent on how serious you are as a bird or wildlife photographer.
The most popular wildlife lenses are priced between $899 and $1,349. A professional Canon wildlife lens is extremely expensive and they cost between $10,999 and $21,000. The slower fixed aperture ER wildlife lenses are cheaper and range from $699 to $999.
The cheapest wildlife lenses fit the smaller crop sensor Canons and range in price from $199
What Canon Wildlife/Bird Lenses Cost
What about the prices of telephoto lenses for photographing wildlife and birds? Generally speaking, these longer lenses use more glass and have a higher cost than the standard Canon zoom lenses. There are a few exceptions with the older lenses that are geared toward hobbyist photographers.
CANON LENS
PRICE
COMMENTS
CLICK FOR
UPDATE
1. Canon EF 600mm f/4L IS III USM
$12,999
PROFESSIONAL. For serious bird and wildlife photographers.

Updated Price

2. Canon EF 800mm f/5.6L IS
$13,249
PROFESSIONAL. High magnification.

Amazon Price

3. Canon RF 600mm f/11
$799
MONEY SAVINGFor Canon mirrorless. Great price for such strong magnification, but with compromises. Better for shooting in bright situations. Fixed aperture at f/ll. No image stabilization and no zoom versatility.

Updated Price

4. Canon RF 800mm f/11
$999
MONEY SAVINGFor Canon mirrorless. Great magnification. Better for shooting in bright situations. Fixed aperture at f/ll. No image stabilization and no zoom versatility.

Updated Price

5. Tamron SP 150-600mm F/5-6.3 Di VC USD G2
1399
VERSATILE. AFFORDABLE. This 2nd generation version of this lens is raved about by its owners. Although it's not particularly fast, it's a lot of lens for the money.

Updated Price

6. Canon EF-S 55-250mm f/4.0-5.6
$199
BARGAIN. Only fits APS-C Canon cameras. Solid choice for backyard birds and animals at the zoo photography. Does have image stabilization.

Updated Price

7. Canon EF 75-300mm f/4-5.6
$199
BARGAIN. Less magnification, older model. Perfect choice for hobbyist wildlife photographers on a budget. Particularly popular for APS-C "Crop" camera shooters, giving you the equivalent angle of view as a 480mm lens. No image stabilization

Updated Price
Canon Prime Lens Prices
Most prime lenses are smaller, faster (large maximum aperture), and sharper than zooming lenses because of the less complicated optical design issues of zoom lenses. Let's look at the lens cost of prime lenses compare to zoom lenses and wildlife lenses.
CANON LENS
PRICE
COMMENTS
CLICK FOR
UPDATE
1. Canon EF 24mm f/1.4L IS II
$1,549
PROFESSIONAL. For serious landscape and astrophotography. Fast and sharp wide open.

Updated Price

2. Canon EF 35mm f/2L IS
$549
POPULAR. Highly rated. Great for street photography, astrophotography, small group photos, and landscapes. Fast and sharp. Only 1/3 the price of the 35mm f/1.4 II.

Updated Price

3. Canon EF 50mm f/1.8 STM Lens
$125
MOST AFFORDABLE 50. The "Nifty Fifty" lens is small and light, good for travel and street photography. Here's a comparison of all 3 50mm lenses.

Amazon Price

4. Canon 85mm f/1.8 Prime
$499
OLDIE BUT GOODIE. Outstanding choice for an affordable portrait lens. Great in low light situations. This is a very sharp lens and produces beautiful bokeh. Compact and light.

Updated Price

5. Canon E 100mm f/2.8L Macro
$1299
MACRO CHAMPION. This lens doubles as a great choice for both macro and portrait photography. It is THE top choice for Canon macro shooters.

Updated Price

6. Canon EF 300mm f/2.8L IS USM
$3998
PROFESSIONAL. This is a specialty lens like no other. Outstanding image quality. Great for sports, wildlife, photojournalism, and portraits in less than ideal lighting conditions.

Updated Price

7. Canon EF 400mm f/4 IS II
$6899
EXPENSIVE. The ultimate prime sports and wildlife lens if you can afford it. Has image stabilization too.

Updated Price

8. Canon EF 400mm f/5.6
$749
BARGAIN. Discontinued, but still many used ones are floating around. Affordable way to get this much magnification and sharpness at this price. This was my first wildlife/bird lens. No image stabilization
Search it on eBay
Canon makes prime lenses for three different types of Canon bodies. There are EF lenses for full frame Canon DSLRs, EF-S for APS-C crop Canons, and the newest mount, the Canon RF lenses. Here's the complete post on the best Canon prime lenses.
---
Why Canon Lenses Are More Expensive
Canon lenses are expensive for several reasons. They have complex and intricate designs, use precision machined optics, mounted in exacting locations using high standards.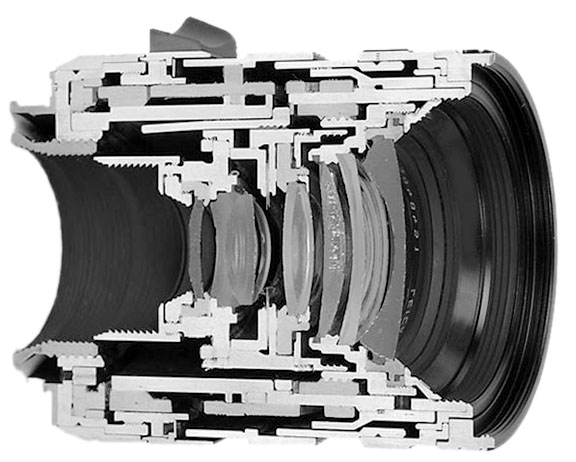 Complicated lens design


Camera lenses have multiple moving parts, including individual lenses and grouped lenses within the lens barrel. That includes zooming lens elements, focusing motors, and image stabilization technology.
Canon, along with other lens makers must use the highest quality materials, including rare earth minerals. Additionally, high production costs and quality control measures contribute to the high cost
how to save on canon lens Costs
We all want to use great lenses along with our capable cameras to make great photos, but it can really add up if you're not careful. Here are 5 ways to save on your Canon lenses
1. Timing
Although this is a more effective technique to use with buying cameras, lens prices can go down slightly when a new upgrade version of a specific model of Canon lens comes to market. The demand for "older" lenses can go down slightly and deals with reduced prices may come to be offered.
Price decrease when new version is offered


Black Friday and similar yearly promotions will save you money on your lenses. Additionally, if you buy a kit or a packaged group of equipment you'll get a cheaper price on your Canon than buying a single à la carte lens.
2. Brand
You can save money on your next lens for your Canon camera buying a third party lens that is compatible with your Canon. Tamron and Sigma lenses are the main brands that come to mind. Tokina and Rokinon also make lenses for Canon cameras.
The selection of lenses made for Canon by alternative manufacturers is not as extensive, but if they have the focal length lens you're looking for, it's worth reading the reviews.
3. Refurbished Canon Lenses
Buying a factory refurbished through USA.Canon is a low risk avenue to take. Not as cheap as buying a traditional used lens, but is still less than a brand new canon lens. The lens has been fixed in some manner and tested by a trained, experienced Canon technician. Factory refurbished lenses come with a warrantee.
You can also by refurbished lenses on Amazon and other major retailers.
4.  Rent A Lens
Rather than buying a new Canon lens outright you can choose to try before you buy. Renting lenses appeals to Canon shooters who don't want to risk purchasing a lens and being unhappy with their lens choice.
It can be more costly to rent, rather than buy and return for a refund, but it avoids any hassle of getting a refund from the seller. More on Lens Rentals.
5.  Used Canon Lenses
You can receive a substantially discounted price if you buy a used Canon lens. The good news is that there are many choices. Canon has been making lenses for a long, long time and they continuously offer upgrades to older versions as well as designs new lens models.
Additionally, with the breadth and depth of the internet, you have many, many sources to choose from when buying a used lens. There is a ton of competition in the used lens market and that competition drives prices downward.
EBAY comes to mind, but there are more options. I like KEH because of the immaculate condition of the used lenses that they stock.
I hope this post on Canon lens cost was helpful. See the complete line-up of all Canon lenses.  Have a blast. Shoot a Canon.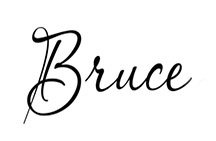 Bruce Lovelace is the publisher of Canon Camera Geek. Read more about him on the About Page. He also publishes how to articles and camera gear reviews at the Photography Tips website.
View some of Bruce's photos on Instagram  and Flickr.   Join the tribe of followers on YouTube. Bruce also runs photo workshops and provides 1 on 1 digital photography coaching.
---
---
---