Canon 28-135mm Lens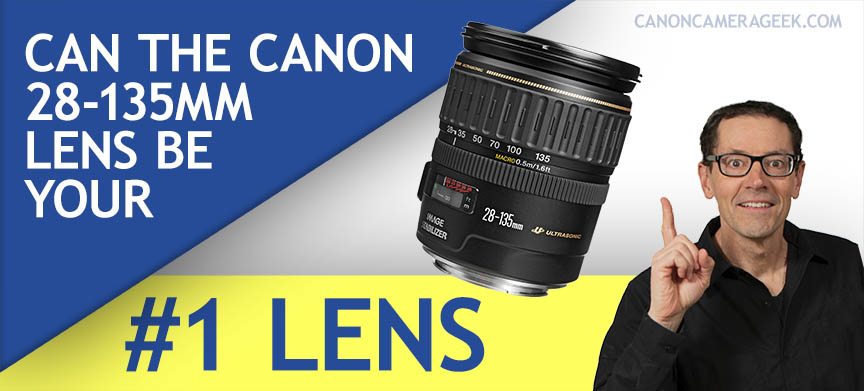 The Canon 28-135mm EF f/3.5-5.6 IS USM lens is an intriguing lens to consider buying or using. The zoom range is almost 5x and covers a moderately wide angle to mid-telephoto range at less than $400.
If you buy a new one, it's about 1/3 the cost of the very popular universal Canon 24-105 lens. The Canon 28-135 will fit on Canon APS-C and full-sized Sensor Canon cameras.
Is The Canon EF 28-135mm Lens Any Good
It is not built as well as the Canon "L" series of lenses but does have value for the beginning photo enthusiast. It covers a nice range of wide-angle to medium telephoto magnification.

This lens is very affordable compared to the entire line of "L" series Canon zoom lenses. Some people label it as a hobby lens. One of its stronger features is the image stabilizer (IS).
If you are an aspiring photographer and shoot weddings or other commercial photography jobs you might want to consider the Canon 24-105, a pro level lens that will give you photos with virtually no lens defects.
Lenses like this may experience lens/zoom creep when the lens is aimed downward. It has a variable maximum aperture lens which means your exposure settings may change when you zoom if you are shooting at wide open aperture.
what is the 28-135 lens good for
Because of its unique zoom range, it will be very helpful to consider which size camera body you'll be using the 28-135 on. That will affect the kind of photography that the 28-135mm lens is good for shooting.
With smaller APS-C crop cameras, you have a 1.6x cropped view of your subject. That's neither good nor bad, just a difference on how you'll use your 28-135mm lens. The focal length of this lens mounted onto on an APS-C camera gives you a view that is equivalent to a 45-215mm lens.
CANON EF 28-135)
(ZOOM RANGE)
ON A FULL FRAME CAMERA
(28mm-135mm
ON AN APS-C "CROP" CAMERA
(45mm-215mm)
ANGLE OF VIEW
75° to 18°
45° to 11°
GENERAL USE
Wide and moderate telephoto
Normal to medium telephoto
INDOORS
Tighter small spaces
Average inside spaces
SPORTS
Youth sports, small fields
High school sports, larger fields
PORTRAITS
Large groups, small families, head shots
Small families, head shots, close-ups
WILDLIFE
Not to distant, zoo photography, backyard
More distant, national parks
BIRDS
Backyard birdfeeder,
Birds in flight, blinds, aviary
MACRO
Yes, but better with extension tube
Yes, but better with extension tube
The Canon EF 28-135mm lens is good for shooting both inside and outside photos utilizing wide angle and telephoto views when mounted onto a full frame sensor Canon camera. This includes candid photos, indoor photography, sports and some wildlife photography, portraits, and macro photography.
Mounted on a smaller crop sensor camera the 28-135mm lens is better suited to sports, wildlife and bird photography at great subject distances. The apparent view of your subject is narrower witha stronger magnification of your subject.
Who is the 28-135mm Lens For?
Canon shooters who use a full-frame camera and are on a limited budget should consider the Canon 28-135 lens. The Canon 28-135mm lens is great for beginner photographers who like the idea of having one capable walk around lens and don't want to bother with changing lenses.
I don't recommend this lens for APS-C cameras like the Canon Rebel "t" series or the Canon 60D, 70D, 7D, 80D, 90D. Because of the crop factor of these cameras with their smaller sensors, you don't get a very wide angle of view even at its widest zoom setting of 28mm.
It was designed to have a desirable zoom range when it's used on full frame cameras like the 5D series, the 6D and pro 1D series of cameras. Generally, if you're shooting with a full frame image quality is very important to you and it makes more sense for you to get one of the Canon L lenses.
The 28-135 lens is good for shooting your kids soccer game, birds having breakfast on your feeder, and other scenes where you need decent telephoto reach.
If you shoot with a smaller Canon "Crop" camera consider the very capable alternative EF-S 18-135mm lens.
prices 28-135 and alternatives
A great place to compare prices is Amazon. You can see that there are a few versions as well as alternative lens choices to the 28-135 that can do the job for you. 
If you buy a Canon lens through one of the links below it does help me and I appreciate it. But, no matter where you decide to get your lens, you can get a very helpful sampling of buyer reviews on the 28-135mm lens as well as substitute choices.
As an Amazon affiliate Canon Camera Geek receives a small commission from qualifying purchases, at NO added cost to you.
---
Canon 28-135mm IS USM Lens Specs
Weighs only 1.2 pounds.
Size is only 3.1 by 3.8 inches
Takes 72mm filters.
Release Date: 1998
Minimum Aperture is f/22-36.
16 elements in 12 groups.
Only 6 aperture blades - hexagonal bokeh highlights.
4 Best Features of the 28-135 Lens
It has a nice zoom range at 28-135 which covers a large variety of shooting situations.
It is very affordable. New or used, you can get a lot of lens for the money.
It has image stabilization which gives you the ability to use slower shutter speeds and still have sharp photographs.
The USM motor gives you fast, smooth and quiet focusing.
Weaknesses of the Canon 28-135 Lens
It's not an "L" lens, so sharpness, distortion and lens aberrations will be come into play just a little bit at some apertures and lens zoom settings.
It's not super fast at f3.5 to f5.6. Bokeh is a little limited, particularity at wide angle.
It may have gravity/zoom creep when aimed downward.


The 28-135 takes 72mm filters, so if you have one of the other Canon lenses that take a 72mm filter, you won't need an adapter or a new set of filters.
If you don't use filters, the filter size doesn't really matter to you.
If you have an older Canon camera with a 1.3x crop factor this lens still has a nice useful range equivalent to 35-169mm. The Canon EOS-1D Mark IV is the most notable Canon with a 1.3x factor.

If you have a camera with a 1.6x factor, then it becomes more of a telephoto zoom at 45-215mm. Cameras like this include the 7D, 60D, 70D, 80D, 90D T7i, and Canon T8i.

The Canon EF 28-135mm f/3.5-5.6 IS USM Standard Zoom Lens is for Canon DSLR Cameras. If you are never going to upgrade to a full frame Canon, give definite consideration to my favorite EF-S lens, the 18-135mm.
Stay inspired. Keep shooting a Canon!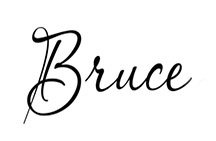 Bruce Lovelace is the publisher of Canon Camera Geek. Read more about him on the About Page. He also publishes how to articles and camera gear reviews at the Photography Tips website.
View some of Bruce's photos on Instagram  and Flickr.   Join the tribe of followers on YouTube. Bruce also runs photo workshops and provides 1 on 1 digital photography coaching.
---
---
As an Amazon affiliate Canon Camera Geek receives a small commission from qualifying purchases, at NO added cost to you.
---
---