Why you'll love having A Fast Canon Lens
You've heard people bragging about having a fast Canon lens and how great they are, but what's it all about? What is a fast lens and why would you want one?
This post will explain what a fast Canon lens is and cover the pluses and minuses of fast lenses for digital cameras.
what does a "fast" lens mean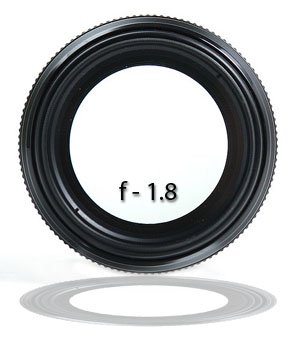 My first fast lens
in the digital photography era.


Simply put, a fast lens is a lens with a large aperture. That means it can open up wider and let more light strike your camera's sensor. You can use a faster shutter speed. That's important for several reasons.
EXPOSURE. If your lens is fast you can take pictures in darker situations without using your camera's flash. You won't need a tripod to hold the camera steady because of a slow shutter speed.
SHUTTER SPEED. If your Canon lens lets in more light, the shutter doesn't have to stay open as long to get a proper exposure. That may help you avoid blurry photos from camera or subject movement. You can freeze a fast moving subject.
FOCUS. Having a fast lens for your Canon camera means can achieve a more pleasing out of focus background. This is particularly desirable with portrait photography and other types of photos where you don't want the background to be distracting to your main subject.
Here's an example of the kind of effect you can get with a fast lens, in this case the Canon 85mm f/1.8. Even more so with subjects that are close to your camera, you can emphasize your subject more when using a lens with a large maximum aperture.
Lenses are described by their focal length and their maximum aperture. As an example, Canon makes several different versions of their 50mm focal length lens. See the "Fast, Faster, and Fastest" illustration below.
The smaller that f/stop number is, then the larger the maximum f/stop is. In the illustration, the Canon 50mm f/1.4 lens is the fastest. 
list of fast canon lenses
Canon has a huge selection of fast lenses. I included f/2.8 lenses in this list, although some photographers have the opinion that wide angle lenses that open up to f/2.8 are not really fast lenses.
I think f/2.8 is fast for any lens. With telephoto lenses, both non-zooming prime and zooming, an f/2.8 lens is classified as very fast.

Fast, faster, and fastest


Most of these lenses have had newer versions, for each focal length, released since the originals. All, but one, are all EF lenses, not EF-S lenses. Here is the list of fast Canon lenses in the form of a table.

| | | |
| --- | --- | --- |
| FOCAL LENGTH | MAXIMUM APERTURE | COMMENTS |
| 20mm | f/2.8 | Very popular lens for photography of architecture, landscapes and the nighttime sky because of its affordable price tag |
| 24mm | f/1.4 | Outstanding performance when taking photos in low light situations and the nighttime sky |
| 16-35mm | f/2.8 | This is a great lens for shooting landscapes and fast enough to shoot the stars with too |
| 35mm | f/1.4 | For me, it's not an important focal length to have as a fast lens to justify the price |
| 50mm | f/1.2 | Fast, really fast and expensive |
| 50mm | f/1.4 | Really fast and somewhat moderately priced |
| 50mm | f/1.8 | Fast and affordable. My recommendation for 90% of Canon shooters |
| 17-55mm | f/2.8 | The Canon EF-S 17-55mm f/2.8 IS USM lens is the only smaller EF-S lens that makes this list |
| 24-70mm | f/2.8 | Wedding and event photographers love this lens because it's a good combination of fast and versatile |
| 85mm | f/1.8 | This was my first Canon "prime" lens," perfect for portraits (and very affordable for an "L" lens) |
| 85mm | f/1.4 | Lets in about 50% more light (1/2 stop) than the f/1.8 |
| 85mm | f/1.2 | Very Pricey. Incredible Bokeh, but not exceptionally fast at auto-focusing |
| 70-200mm | f/2.8 | One of the most popular portrait lenses on the planet. This is now my go-to portrait lens |
| 300mm | f/2.8 | This f/2.8 is considered a very fast lens for a lens at this size |
| 400mm | f/2.8 | Priced at around $12,000, you have to be a pro wildlife photographer or extremely well off financially to justify in one of these beauties |
why canon's fast lenses are expensive
Canon F/1.2 Lens Diagram


Notice that only one of the Canon EF-S lenses is considered fast. Almost all of the fast Canon lenses are EF "L" lenses, intended for full frame cameras. Canon L lenses are made to the strictest standards.
More money goes into their design, the highest quality materials, and precise manufacturing tolerances than standard lenses.
Secondly, fast lenses are bigger and made with larger lens elements, so the materials used add to the higher cost as well. Just like Chevy Suburban compared to a Chevy Equinox, the bigger engine, bigger tires, and bigger chassis cost more to make.
fast lenses for APS-C crop cameras
Don't fret if you have a smaller APS-C Canon DSLR camera! You can use one of the fast EF lenses on your camera. The APS-C cameras include all the Rebel "t" and "ti" series( t3, t3i, t4, t4i, t5, t6, t7, t8 etc.), the "SL" series (SL1, SL2, SL3), and the XXD series (Canon 60D, 70D, 77D 80D, 90D).
With the crop factor you just have to remember you have a narrower angle of view when you're looking at the Canon EF fast lenses.
advantages of using a fast lens
Shoot without flash. Use a fast lens In dimly lit situations. You can rely on shooting wide open and using image stabilization (with newer ones) and shoot with the existing light rather than use the sometimes unnatural look of flash on camera.
Shoot without a tripod. I use tripods 90% of the time for shooting portraits and landscapes because it slows me down. I can see my subject as I shoot without having to recompose the image. You won't need a tripod to steady your camera in order to get a sharp photo.
Fast lenses will work better with the Canon Tele Extenders. Slow lenses can lose some or all of their auto-focusing abilities when using an extender.
disadvantages of using a fast lens
Money, money, money. As we discussed the reasons earlier, they are expensive
Size matters. There's a trend-it's because of the development of mirrorless cameras-for photographers to downsize. Fast lenses are bigger and heavier than their counterparts.
They're only offered in full frame sizes. If you're an APS-C crop camera shooter, you have to buy wider angle EF lenses to compensate for the crop factor.
when you want to use a fast lens
Here are specific situations for specific fast lenses to consider. Some of these overlap each other and there are no strict rules when it comes to choosing a fast lens you want to shoot with, but looking at these specific categories will help you decide on the best fit for your situation.
fast Canon lens for SPORTS
Sports and other fast moving action photos need a quick shutter speed to "freeze" the action on the playing file or on the court. Having a fast lens with a wide lens opening allows more light to enter.
You can use a faster shutter speed and still get a good exposure. All of these lenses come with a big price tag, but their performance can't be questioned.
OUTDOOR:
Canon EF 300mm f/2.8 IS USM
Canon EF 400mm f/2.8L IS II USM 
INDOOR:
Canon EF 200mm f/2L IS USM Lens
Canon EF 70-200mm f/2.8L IS III USM Lens
As an Amazon affiliate Canon Camera Geek receives a small commission from qualifying purchases, at NO added cost to you.
fast wide ANGLE lens for canon
These Canon lenses are good for shooting in indoor tight spaces where it's not very bright and you don't want to use a flash. They're also good for shooting nighttime photos of the skies.
If you want a true wide angle lens that 's wide on your crop sensor camera, I suggest you look at the Canon EF 24mm f/1.4 and the EF 35mm f/1.4.
If you don't mind a slight compromise in maximum, there are two zoom lenses that still fit into the fast Canon lens category. The  Canon EF-S 17-55mm f/2.8 and the EF 24-70mm f/2.8.
As an Amazon affiliate Canon Camera Geek receives a small commission from qualifying purchases, at NO added cost to you.
fast canon telephoto lens
Not Fast at f/5.6


The large majority of Canon shooters that have fast telephoto lenses are bird shooters and wildlife enthusiasts. I start with a surprise recommendation that is actually not a fast lens at all. 
CANON EF 400MM F/5.6. It's not a fast lens, but I want to mention it because it's such a good lens.  The Canon 400mm F/5.6 can't be used with tele extenders, but at 400mm, it's got nice reach for distant wildlife photos.
Faster telephoto lenses are downright pricey. This lens is a great lens for newbie wildlife photographers. It's the first wildlife lens I ever owned and I loved it because of the image quality and it's low price.
You'll be shooting wildlife in daylight and this lens is tack sharp wide open at its maximum aperture of f/5.6.
CANON EF 400MM F/4.0. This is a gorgeous lens. It's out of my price range, but there is no way you could possible be disappointed if you choose this telephoto lens.

the fastest canon lens
One of the questions that needs answering is what is the fastest Canon lens. Canon's fastest lenses have an aperture of f/1.2.
They are both prime lenses and are optical marvels. With focal lengths of 50mm and 85mm, these speedy lenses come in both the EF as well as the newer RF Mirrorless versions.
fast,  Canon lens for Low Light Shooting
For a general purpose lens that is fast there are 3 good Canon lens choices I can recommend. They're all zoom lenses, which makes them work as good multi-purpose lenses. One is an updated EF-S kit lens, the 2nd is a wide angle zoom, and the third is a popular pick with wedding photographers.
CANON EF-S 17-55MM F/2.8. This is a nice upgrade to the standard kit lens that comes with so many of the Canon DSLR cameras.
CANON EF 16-35MM F/2.8. This is a really sharp lens and good for most situations, but would disappoint you to shoot headshot portraits or any kind of wildlife or sports.
CANON EF 28-70MM f/2.8L. It's one of the pricier L lenses and great for existing light photography. It's not great for shooting wide angle landscapes on APS-C sensor crop cameras. Here's a post on the 24-70 f/2.8 lens.
fast Canon lens for background blur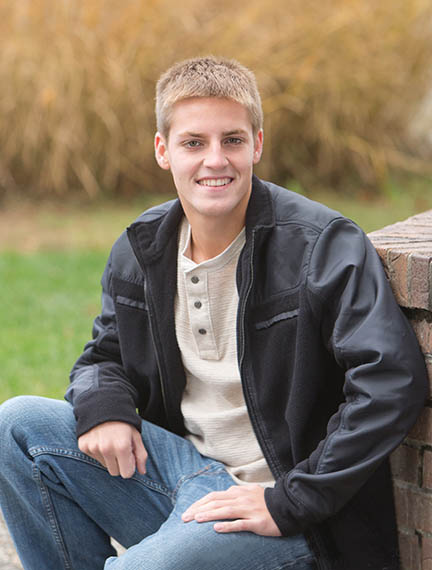 Pleasing background


Almost all of the fast Canon lenses will give you a nice creamy out of focus background if you use them with the lens set wide open to maximum aperture. The exception occurs with the fast very wide angle lenses. The wider that the lens is then the larger the range of things in focus, called depth of field.
Ultra wide angle lens inherently give you photos where foreground and background are in good focus. The exception comes in when your subject is super close to your lens and the background is distant from your lens.
Conversely, super long Canon telephoto lenses have a very shallow depth of field and will give you more out of focus backgrounds.
---
THE LONGER THE FOCAL LENGTH AND THE WIDER THE APERTURE, THEN THE MORE OUT OF FOCUS YOUR BACKGROUND WILL BE - Bruce Lovelace
cheap fast canon lenses
Faster lenses are more expensive, but you don't have to spend a fortune to get your hands on one. If you stay in the middle of the range of focal lengths and compromise on getting a fast, but not the very fastest, you have some options. See the 4 lenses I recommend below>
As an Amazon affiliate Canon Camera Geek receives a small commission from qualifying purchases, at NO added cost to you.
final thoughts on whether fast canon lenses are any good?
No, they're actually great! If you can stomach the bigger investment and carrying a slightly bigger load, you'll love shooting with a fast lens. I routinely use my Canon 85mm f/1.8, combined with extension tubes, to shoot all of my macro photography.
Have a blast.....shoot a Canon!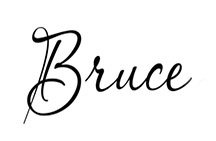 Bruce Lovelace is the publisher of Canon Camera Geek. Read more about him on the About Page. He also publishes how to articles and camera gear reviews at the Photography Tips website.
View some of Bruce's photos on Instagram  and Flickr.   Join the tribe of followers on YouTube. Bruce also runs photo workshops and provides 1 on 1 digital photography coaching.
---
---