Best Canon Zoom Lens
What is the best canon zoom lens?  The quick answer is the Canon 70-200 f 2.8 IS Lens.  That's based on the reader's opinions on one of the biggest digital photography web sites on the entire World Wide Web.
Unfortunately, it's not that simple.  If you were to re-phrase the question and ask what the most popular general purpose Canon lens is, it would be the Canon 24-105 f4 lens.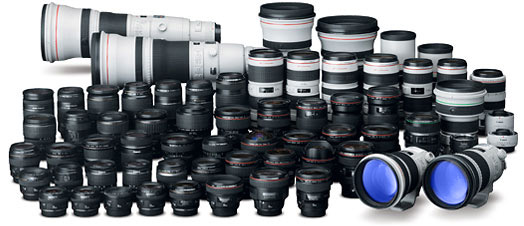 The readers of that web site mentioned above are predominantly advanced and professional photographers who likely have different needs and wants with their Canon lenses and accessories.

But that's not you and me!
How To Pick the Best Canon Zoom Lens for You
It starts first with the type of photography you do, your camera body design and how you use your photographs.  If you are only posting on FaceBook, creating online galleries, or printing a few small 4x6 prints, you really don't need to buy the priciest lenses.
If you have a Canon camera with APS-C sensor, like the Canon 60D  70D  7D  T3i  T4i  or T5i and don't ever plan on upgrading to a full-sensor, it simply makes no sense to pay for the extra size, weight and price of a lens designed for a full-sized sensor.
Wide-Angle, General Purpose or Telephoto Zoom Lens
There are some choices at lenses that cover super wide-angle through long telephoto (18-200mm) but I am not a fan of the quality issues, distortions and aberrations that come along with these lens designs, so I won't discuss them here.
General Purpose Canon Zoom Lenses
Canon 24-70 f/2.8 USM and the Canon 24-70 USM II Lenses are very high quality, general purpose zooms.  Professionals and serious amateurs love the fast f/2.8 maximum aperture.
The 24-70 f/2.8 USM lens earned a 90% Canon Geek 4-5 rating**  while the newer and more expensive 24-70 f/2.8 USM II  earned a 94% rating**.
For most photographers the price tag is just way too high to justify getting that extra f/stop or two. The other shortcoming of the 24-70 is it's zoom range of only about 3x.
The 24-105 lens is my favorite general purpose lens and at f/4 it is plenty fast enough for low light situations.  Although it's not known as a portrait lens, when the lens is zoomed to 105mm, you can achieve a nice soft bokeh at f/4.
For me, if you are sticking to an "L" lens, the 24-105 is the best Canon zoom lens in the general purpose category.
Canon Wide Angle Zoom Lenses
The Canon EF 17-40 f/4 is the flagship wide-angle zoom lens for full-sized sensor cameras. Very highly rated but of limited value for portrait and sports photography  
Canon EF 16-35 f/2.8 is a real specialty lens for low light situations. Very fast f2.8 throughout it's range.  Similar zoom range to the 17-40 but twice the price for that extra f/stop  
I personally don't need to have a superfast f2.8 for a super wide angle lens.  Fast ISO sensors on the newest cameras give you the ability to shoot in darker environments without that extra f/stop capability. depth of field
Canon Telephoto Zoom Lenses
The only Canon telephoto zoom lens I own is the 70-200 f2.8.  For me it's the best Canon lens for portrait photography.  Although it can be used for sports and wildlife in limited situations, it is a great size to handle a nice variety of portrait situation.
The 70-200 is strong enough to use for head shots and "wide"enough for full-length posing and small family portraits.  It's plenty fast at f/2.8 and gives great bokeh at all of the lower apertures, particularly when zoomed all the way in to 200mm.
One of the best Canon zoom lenses in terms of popularity is the Canon 75-300 f/4-5.6.  It is extremely affordable and makes a great compliment to the standard 18-55 "kit" lens that comes with many of the Canon DSLR lenses.
Drawbacks:  no image stabilization, no USM motor and a bit "slower" variable maximum f-stop of f-4 to f-5.6.
ALSO READ: Canon Lens Costs.
This site is based around providing useful, practical advice and reviews on Canon digital cameras, lenses accessories,  gadgets, gear and related equipment.  Canon Camera Geek will also answer individual questions as time permits, if they are relevant and useful for the readers.
Keep on shooting your Canon.
**The Canon Geek 4-5 rating is calculated by adding the total number of 4 and 5 star ratings of buyers on Amazon and dividing that sum by the total number of reviews.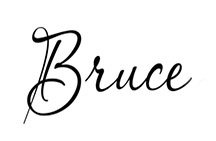 Bruce Lovelace is the publisher of Canon Camera Geek. Read more about him on the About Page. He also publishes how to articles and camera gear reviews at the Photography Tips website.
View some of Bruce's photos on Instagram  and Flickr.   Join the tribe of followers on YouTube. Bruce also runs photo workshops and provides 1 on 1 digital photography coaching.
---
---
---
---