Canon Powershot G11 vs G15
One of the readers of Canon camera geek asked about a Canon Powershot G11 vs G15 comparison. I upgraded from my G11 to the G1x Mark II because of its much larger sensor.
Is the Powershot G15 a better choice for you?
Canon Powershot G11 vs G15
I was not a happy with the IQ (image quality) of my G11. I loved the size of my G11. It really did fit into my pants pocket, but the 1/1.7 inch sensor was just too small to give me the quality I was hoping for.
If you already have a Canon G11 and are happy with the image quality, it might not make sense for you to upgrade to a G15 or G16.
The Specs That Matter - In My Eyes
I highlighted the important differences from my perspective. The biggest difference in these 2 cameras is in the video quality and capabilities.
10MP - 1/1.7" CCD Sensor

ISO 80 - 3200

28–140 mm F2.8 - F4.5 Zoom Lens

Optical Image Stabilization

2.8″ Fully Articulated Screen

Optical (tunnel) viewfinder

1 fps continuous shooting

640 x 480 video resolution

Size: 375g. 112 x 76 x 48 mm




12MP - 1/1.7" CMOS Sensor

ISO 80 - 12800

28–140 mm F1.8 - F2.8 Zoom Lens

Optical Image Stabilization

3″ Fixed Type Screen

Optical (tunnel) viewfinder

2 fps continuous shooting

1920 x 1080 video resolution

240 fps High-Speed Video

Size: 352g. 107 x 76 x 40 mm






The HD quality, and the 240 frames-per-second recording make the G15 FAR superior in shooting videos.  

The exception to that is the fixed LCD screen on the G15.

A rotating screen would be much better feature for shooting video, but Canon want to make the camera smaller.


Read consumers reviews on both of these cameras here:






As a portrait photographer, I often like shooting with a wide open aperture, so that I can get very shallow depth of field for soft blurry backgrounds, and the maximum f/1.8 lens on the G15 is an appealing feature for me.

The G15 was released 3 years after the G11, so you know there will also be a significant improvement in IQ for regular still photographs.  Focusing speed is better and The G15 can shoot still photos faster, 2 fps vs. 1 fps, but neither of these cameras are capable of decent sports/action photography.
G15 Advantages That Might Matter to You
The G15 will focus about 50% faster and has better features.
You can shoot at 10 fps, although it is a little restrictive
Higher ISO capabilities
What about the G15 vs G16 Comparison?
That's a topic for another day, but I will make these general comments.  The G16 is  a slightly better camera.  It has an extra year of technology built in.
That includes a Digic 6 processor, an impressive 10 frames-per-second shooting, and built-in WiFi. Other than that, the Canon Powershot G15 and Powershot G16 are like identical twins with just a few minor differences.
Canon Powershot G11 vs G15 Conclusion
If you were looking to buy either one of these cameras as a first time buyer of a a quality Canon point and shoot, the Canon Powershot G15 would clearly be the better choice.  
It's got significant advantages over the G11 and a new cost comparison would be a great idea. If you already have a G11, and don't shoot much video, I'd just hang onto the G11 for now.
Best Place to Read Reviews and Maybe Buy a G11 or G15
Prices will vary so I am not including a current Canon Powershot G11 vs G15 price comparison here.  A good place to do that is at the world's number one on-line retailer, Amazon.
Looking at the current prices might make the G11 vs G12 comparison real easy to decide on.
Keep shooting, keep learning, keep improving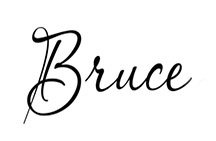 Bruce Lovelace is the publisher of Canon Camera Geek. Read more about him on the About Page. He also publishes how to articles and camera gear reviews at the Photography Tips website.
View some of Bruce's photos on Instagram  and Flickr.   Join the Tribe: YouTube. Visit the Canon Geek FaceBook Group. Bruce runs photo workshops and provides 1 on 1 digital photography coaching.